After nearly 25 years of living, TikTok taught me how to properly wash strawberries. They are FILLED with tiny bugs and tons of dirt!! 🍓🍓🍓 1 part white vinegar 4 parts cold water Sprinkle of salt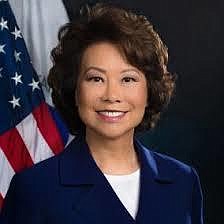 METRO is joining with public transit organizations around the country to thank our #HeroesMovingHeroes. In partnership with the American Public Transportation Association (APTA), transit agencies nationwide will "Sound the Horn" in recognition of frontline transit workers' response to COVID-19.
Thursday, May 21 at exactly 2 p.m. METRO bus and rail operators will simultaneously sound two one-second horn blasts to honor those from coast to coast who have never stopped rolling throughout this public health crisis.
The first "Sound the Horn" event on April 17, 2020 was incredibly successful with nearly 150 public transit systems participating. Click here or the image to the left to see how METRO operators transporting riders in the Texas Medical Center joined this coordinated day of action.
U.S. Secretary of Transportation Elaine Chao thanked America's public transit workers for their efforts in a recorded message. Click here or the image to the right to hear Secretary Chao's message.
The Federal Transit Administration says "transit employees represent critical infrastructure workers responsible for transporting police, doctors, nurses, grocery store clerks and other essential workers to and from work every day. Many public transit employees are making incredible sacrifices to ensure that America keeps moving during this incredibly difficult time."