Beyonce
Artist, Businesswoman, Perfectionist – The One Woman Powerhouse That Is Beyoncé Rocks Custom Crystal Thong In British Vogue, December 2020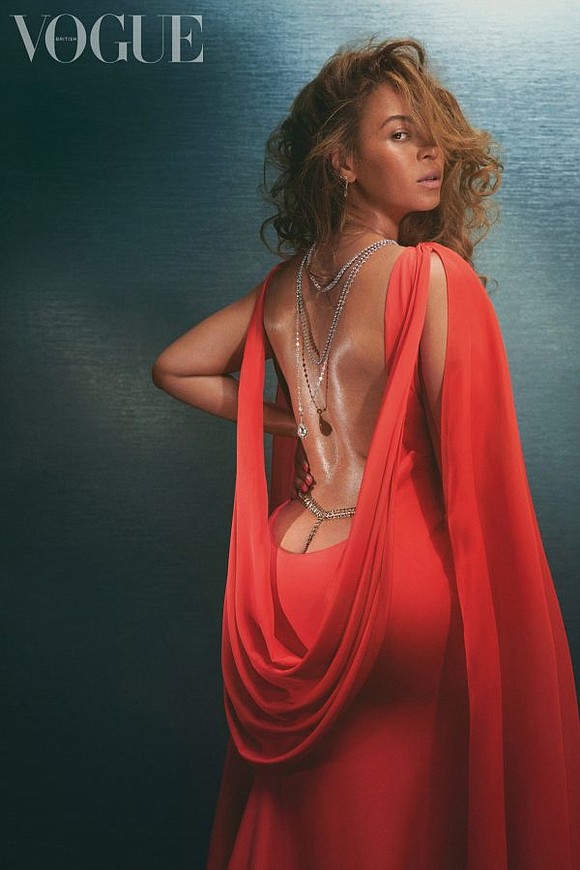 You know you are a queen when British Vogue has three covers just to capture your essence and you can call the shots on the way the photo shoot happen.
Beyonce covers British Vogue's December issue sharing her shine with Kennedi Carter, a 21 year old fan and youngest cover photographer n British Vogue's history. The woman known to birth the careers of others specifically requested a Black woman photographer for the cover shoot.
A perfectionist to the core, more than anything, she wanted her Vogue moment to be filled with positivity as this trickiest of year's draws to a close. As ever with Abeyance's goals, she got her wish," said British Vogue's editor-in-chief Edward Penknife to Black Enterprise.
Her Ivy Park x Adidas "Drip 2" designs is heavily featured on the cover after their debut last week. Flexing her flawlessness even more, the Bey commissioned 20 of fashion innovators, including Alexander McQueen, Vivienne Westwood, Burberry, Fendi, to make custom pieces for the same issue.
In the interview she reveals more her personality and home life.
Inspiration of Ivy Park
Her kids inspired the new look of Ivy Park during the pandemic. The fam had "Fashion Fridays" where they created their own fashion photo shoots while stuck in the house.
On losing and forgetting things:
"I'm always losing my phone in my house or office, and I never know where my keys are," she said. "My phone is always dead. I get days and dates confused all the time, but guaranteed, I'll remember every detail of a conversation, what you were wearing or how your hair was styled."
On being a bee keeper
She is a Queen Bee with her Beyhive. She has two bee hives…real ones. "I have around 80,000 bees and we make hundreds of jars of honey a year. I started the beehives because my daughters, Blue and Rumi, both have terrible allergies, and honey has countless healing properties."