Michael B. Jordan: People Magazine's SEXIST MAN ALIVE FOR 2020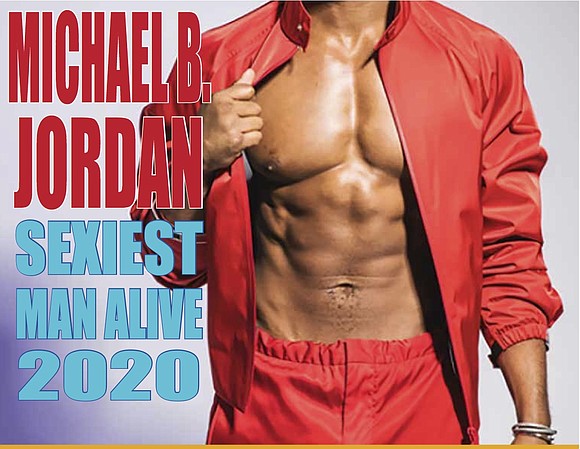 What makes a man sexy? His eyes? His body? His swag? Whatever it is, actor Michael B. Jordan clearly has it all. As the 33-year-old has grown over the years, the number of his female fans has grown as well.
Now that people have made this year's sexiest man alive, there have been a number of fans that have shared their agreement and confirmation on picking the right choice.
Some have posted, "Yassssss, it's about time!" Others have posted things like "Clearly. He's been my choice for years!" and "If only I was 15 years younger, I'd sop him up like a biscuit!"
While the adoration is nice, Michael posted on his Instagram one of the people's opinion he does value: his late grandmother's. "My grandma looking down talking bout 'that's my baby' 🤎😂Thanks @ People for naming me 2020's #SexiestManAlive!"
Growing up, Jordan got one of his many big breaks in the critically-acclaimed HBO series, The Wire. Jordan was one of the original characters making his debut in season one of the Baltimore-based narcot- ics drama playing Wallace, a young and intelligent boy who got caught up in the local drug-dealing becoming a member of the Barksdale Organisation.
Wallace's murder at the hands of his child- hood friends Bodie and Poot was one of the most heart-wrenching of the series.
Next, when he was a pre-teen and teen starting out in the acting world, Jordan made small appearances in mob boss TV series The Sopranos and Bill Cosby's sitcom before landing a recurring role in ABC's All My Children as orphaned Reggie Porter Montgomery.
Despite his success on TV and in film, there are still haters that try to say things about who he should or shouldn't date and what he should stand for as a Black man. All of that negative talk
Here is his @ ladies. . .lol Follow him at: www.Instagram.com/MichaelBJordan