#BlackSkinDeep New Podcast Reveals A Black-Owned Brand's Journey In Mass Retail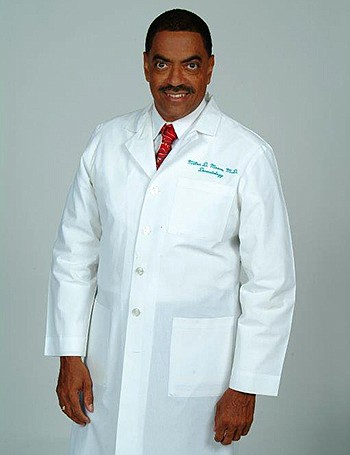 Dr. Milton D. Moore, a leading dermatologist and founder & CEO of Moore Unique Skin Care, has launched Black Skin Deep, the deep- ly personal podcast highlighting his insights, perspectives, and reflections on decades of experience as a Black pharmacist, physician, and entrepreneur.
As a vehicle designed to affirm and contribute to the national discourse that #BlackLivesMatter, the podcast features Dr. Moore's detailed and deeply personal discussions about seizing possibilities, overcoming pitfalls, and challenging practices and perceptions through his persistent drive to represent and advance diversity, equity, and inclusion in the mass retail marketplace.
Dr. Moore's experience under- scores how the cost to be in retail can make or (nearly) break a Black-owned brand, considering:
• Retailers› cuts of sales can blow profit margins.
• Manufacturing, packaging, shipping, delivering can add up to tens of thousands of dollars in out-of-pocket costs.
• Showcase displays, once the brand is in the store, can run several thousand dollars and quickly multiply if a chain stocks the products in many locations.
Marketing isn›t cheap; many major merchants prefer signing brands that sell their products both online and in-store. Plus, expanding a brand's audience through retailers› websites or social media channels can run thousands of dollars a day.
Podcast listeners will learn how a painful struggle led Dr. Moore to invent a solution that is now the centerpiece of his eponymous skin care product line. He also highlights how his upbringing, the role-modeling of accomplished family members and mentors, and the rigorous education at three prestigious Historically Black Colleges and Universities – Xavier, Meharry, and Howard – challenged and inspired him to excel.
Bi-weekly episodes of Black Skin Deep are posted online at https:// black-skin-deep.simplecast.com and distributed globally via Apple Podcasts, Google Podcasts, and other popular apps that are available on most mobile devices. Listeners are encouraged to join virtual #BlackSkinDeep conversations by posting comments and questions across their social media channels.