Comerica Bank: Raising Expectations in the Community
Comerica Bank And The Comerica Foundation Have Invested $8 million In COVID-19 Relief Efforts To Support Strategic Underserved Programs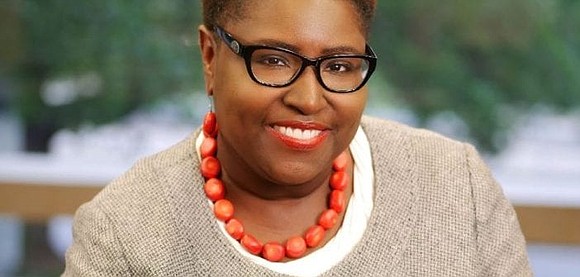 As a relationship bank, helping our customers and the community navigate through difficult times is why Comerica Bank is here. The impact of the COVID-19 pandemic continues to be extraordinary and far-reaching. To date, Comerica Bank and the Comerica Foundation have invested close to $4-million of an $8 million COVID-19 relief commitment. These funds have supported strategic programs designed to meet the needs of small and micro businesses and underserved communities across our five-state geographical footprint.
Here's a glimpse of how Comerica has raised expectations of what a bank can be in the Greater Houston area over the past six months:
Comerica Bank, U.S. National Guard, and TWEF Partner to Help Underserved Communities Get Tested for COVID-19
In late June, Comerica Bank sponsored longtime community partner Texas Women's Empowerment Foundation's (TWEF) COVID-19 mobile testing drive. The "DON'T GIVE IT, DON'T GET IT" campaign was held in partnership with host Congresswoman Sheila Jackson Lee as well as Mayor Sylvester Turner, the United States National Guard, State Farm, H-E-B, Southwest Airlines, and Soulfit Grill. Volunteers and organizers distributed free backpacks, mask kits, household sanitizing products, and food vouchers. The National Guard handled free COVID-19 testing. DON'T GIVE IT, DON'T GET IT is part of an ongoing campaign started by TWEF founder, Deavra Daughtry.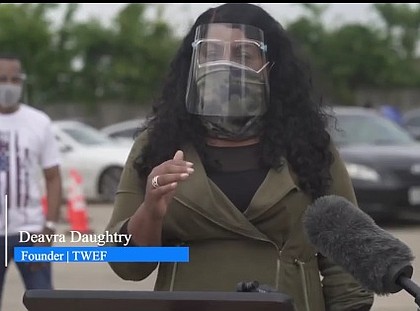 TWEF has served more than 6,000 families during the COVID-19 pandemic, hosting drive-thru giveaways; PPE events; and weekly digital & virtual conferences to help fight against the spread.
Houston Urban League Hosts Small Business Exchange And Pitch Competition Powered By Comerica Bank
Comerica Bank served as the lead sponsor for the Houston Area Urban League's Small Business Exchange and Pitch Competition in July. The event transitioned to a digital one-day summit and pitch competition experience, which included multiple professional development and financial education sessions while providing networking opportunities for entrepreneurs and experts from across the country.

It also fostered an environment for small businesses to share how they are pivoting amid the COVID-19 pandemic while acquiring the resources needed to thrive during and in the post-pandemic economy.
Melanoid Exchange took home first-place in the pitch competition, receiving 75% of a $10,000 cash prize. Runner-up finisher, Cut My Yard, earned 25% of the prize money. Approximately 75 registered attendees logged into the summit session while the Facebook Live Small Business Exchange and Pitch Competition garnered close to 1,000 views as many of the Leaguers from around the country joined the "audience."
Comerica Bank Makes Contribution to Women's Business Enterprise Alliance COVID-19 Relief Fund
This spring, Comerica Bank presented the Women's Business Enterprise Alliance (WBEA) with a $10,000 grant in support of the organization's newly-created COVID-19 Relief Fund. This contribution will assist women-owned microenterprises and mid-market businesses, located in the WBEA Houston service area, with offsetting the required certification application fees for corporate and government contracts. The partnership also includes the launch of a virtual "Ask the Banker" discussion series.
Comerica's Serena Gordillo, VP, Business Banking, led the first "Ask the Banker" session during the 2020 Transformation Virtual Business and Matchmaking Conference, which provided technical assistance training and development for small businesses interested in working with corporate and government entities as well as other small business owners. Serena spoke to her role at the bank and how the Comerica Promise, a commitment to raise expectations in the communities they serve, can help businesses achieve their financial goals. She highlighted our commitment to assisting customers throughout the COVID-19 pandemic and discussed the four C's of credit – credit, capacity, capital, and collateral.
She Said Helps Unite Women Business Owners At the 5th Annual She Said Conference
The She Said Foundation, in partnership with Comerica Bank, the Texas Woman's University Center for Women Entrepreneurs, and H-E-B, hosted its 5th annual She Said Conference on October 3rd in celebration of National Women's Small Business Month.
The event united speakers and women business owners from across the U.S. to engage in authentic conversation about building a sustainable business and breaking through business barriers such as lack of access to capital, securing government, demystifying business taxes, and developing a team. The conference resulted in strategic partnerships, networking opportunities, and concrete, implementable solutions to help women start, launch, and/or scale their businesses.
Some women walked away with more than great connections. Sponsored business resource give- aways such as a Power Mover Business Planner and QuickBooks software were some of the awarded prizes in addition to valuable information.