MJ for Texas Campaign Launches Aggressive Seven-Figure Statewide Outreach Effort to Mobilize Black Voters
Kicks off with a new radio ad, "Important"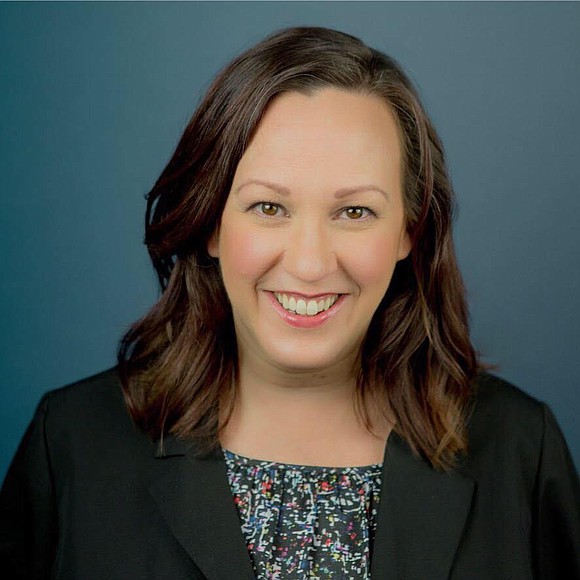 Today, the MJ For Texas campaign is launching an aggressive seven-figure statewide outreach effort to mobilize Black voters across Texas. The effort will utilize Black radio, Black newspapers, mail, and digital to reach Black voters across the state and encourage them to vote for MJ Hegar on November 3rd.
"Our campaign is excited to announce an aggressive seven-figure investment to reach out and mobilize Black voters across Texas, and are thrilled to have brought on two Texas-based Black owned firms to spearhead our efforts. This investment will build on the work the campaign has been doing for many months to lay out the clear choice Texans face in this election between MJ Hegar, a decorated combat veteran and working mom, and Senator John Cornyn, a career politician who has been failing Black Texans," said Preston Elliott, MJ For Texas Campaign Manager.
Judy Foston Stanford and Dr. John Stanford, Jr. of Foston International Communications Inc., who worked for Beto O'Rourke in his 2018 Senate campaign and have extensive experience with statewide Black media programs, will be spearheading the Black radio effort.
Linda K. Brown of Advantage Communications Group, LLC, brings extensive experience with Texas politics and Black media having worked with the Bloomberg for President Campaign in 2020, Congresswoman Sheila Jackson Lee, as well as numerous others, and will be spearheading the effort with Black newspapers.
The effort kicks off with a new Black radio ad entitled "Important," which calls out Senator Cornyn for his complicity in supporting President Trump's failed policies and highlights MJ's record of service and experience successfully taking on tough fights and her commitment to fighting for affordable health care for all Texas families. "Important" will run on Black radio in Austin, Beaumont, Bryan, Dallas, Houston, Killeen Longview, Lufkin, San Antonio, Texarkana, Tyler, Waco, Wharton, and Wichita Falls.
Below is the script:
Alright, it's election time. Which means political ads are everywhere. But there's a reason for that. THIS IS IMPORTANT. We have a President who is a straight-up racist, who uses racist language and attacks to divide Americans against each other. And we don't just need a new President, we need leaders who aren't afraid to stand up to Trump. But our Senator, Republican John Cornyn, he votes with Donald Trump more than 95% of the time. So what do we do about it? We vote for Democrat MJ Hegar. MJ is a combat veteran and as a working mom who knows health care costs are out of control. She'll fight for affordable health care, cheaper prescription drug prices, and protect people with pre-existing conditions. And she's endorsed by President Obama. But most importantly, she's got the courage to stand up to Donald Trump. So Vote. Vote Democrat … all the way down the ballot. And vote for Democrat MJ Hegar for U.S. Senate.