IVP Air and NBA's Chris Wilcox celebrate Galveston School District unveiling of more than 200 IVP Air coronavirus-killing air filters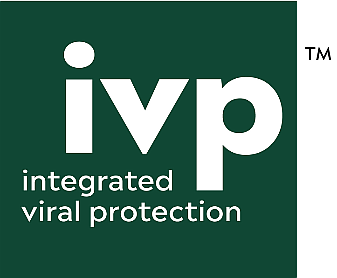 October 22, 2020, 1 PM CST: 2002 NBA first-rounder and business entrepreneur Chris Wilcox joins Galveston Independent School District and Houston's Integrated Viral Protection (IVP) Air to deploy more than 200 heated-air filtration units proven to destroy 99.999% of airborne SARS-CoV-2, the virus that causes COVID-19, across the district. Units will be installed at every school in the district, pre-K through 12th grade.
"We're thrilled to be partnering with IVP, I feel the world have been waiting for months for this exact solution; this hope. Now we can get the public what they need, and will work to keep everyone safe," said Chris Wilcox, founder and CEO of Wilcox Distribution. "This is a big step and as we learn more about COVID-19 and navigate this pandemic, it's important that we use all tools available to protect the health and wellness of our families and communities".
A 1 PM CST press event and reception held today at Burnet Elementary School in Galveston will celebrate the arrival of the filtration system and honor Dr. Slobodan Paessler, D.V.M., Ph.D., Director of Galveston National Laboratory Preclinical Studies Core.
The IVP Air R1 model is an affordable, mobile, plug-and-purify device proven to eliminate SARS-CoV-2 (99.999%), anthrax spores (99.8%) and other airborne contaminants through a heated filter that does not impact the temperature of the ambient air. The R1 devices filter 1000 sq feet or air circulating in 15 minutes, providing the cleanest and freshest viral free air indoors. The technology is currently being used at schools in both Texas and Florida, businesses including Houston's George R. Brown Convention Center and InterContinental Hotel – Houston Medical Center. The technology can also be integrated into HVAC systems.
IVP founder and inventor, Monzer Hourani, who has a background in physics, science and engineering, developed the advanced biodefense system in partnership with Dr. Zhifeng Ren, Director of the Superconductivity Center of Texas at the University of Houston, and with other scientists at the UTMB Galveston National Lab and University of Texas A&M Engineering and Experiment Station.
Photography and animations of the technology in action are available at this link.

"We have to use science and technology to lead us through this public health crisis. The invention by Monzer Hourani offers students and teachers the security to breathe with confidence and return to school safer with proven solutions that help mitigate the spread of COVID-19 indoors," said Dr. Garrett Peel, managing director at IVP.


About Integrated Viral Protection (IVP)
Integrated Viral Protection (IVP) is a technology solutions company that specializes in the design of biodefense indoor air protection systems. Data from scientific peer reviewed publications show significant promise for reducing the transmission of the SARS-CoV-2 virus in the air, safeguarding people against the dangerous, life-threatening pathogen. IVP has formed a public/private partnership with a team of scientists, engineers, and virologists and has collaborated to develop a promising biodefense indoor air protection system that combats COVID-19 in commercial, transportation, residential and personal environments. For more information, please visit: www.ivpair.com.