Famed Judge Pulls Back Curtain on Courts Where No Cameras are Allowed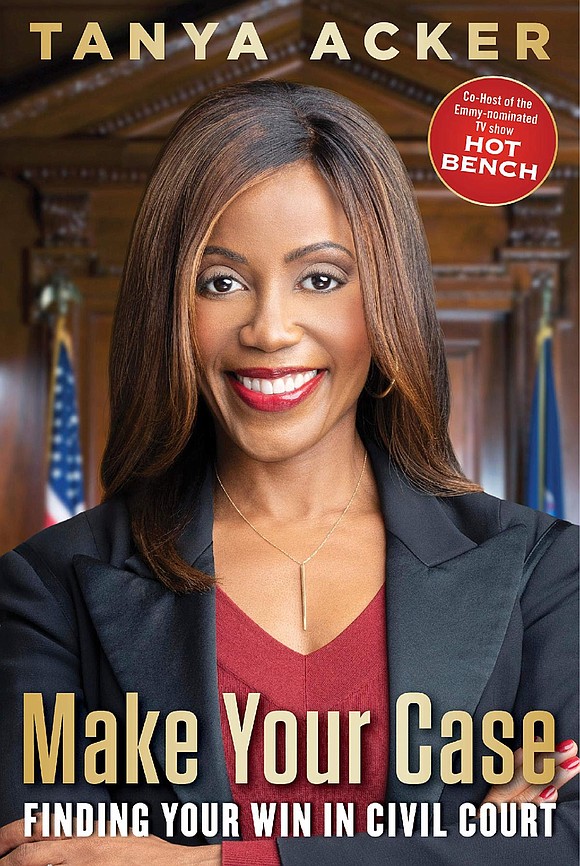 In MAKE YOUR CASE (out October 6), Tanya offers comprehensive lessons to demystify civil courtroom proceedings. She cuts straight to the essentials, providing curated, targeted advice based on her extensive experience regarding exactly what people want to know: what happens during court proceedings and why, and how to best prepare for it -- or how to avoid court entirely and find a better way.
MAKE YOUR CASE lays out insider information to survive and win in court, and Tanya is available for an interview to help guide people through the headline news including the latest in COVID-19 pandemic rights, chiming in on the new Supreme Court rulings, and so much more.
Currently seen by millions serving as one-third of the judge's panel on the hit TV show "Hot Bench" (nominated this year for an Emmy), Tanya has an extensive legal background helping low-income women in family law cases to later joining the White House Counsel under Bill Clinton, in the career-defining US Supreme Court case of Clinton v. Jones. She now wants to offer help to those dealing with current issues affecting them in today's landscape.
Tanya is working to arm people with the knowledge needed to tactfully approach a dispute, rather than immediately setting court dates. People assume going to court is the next logical step in their fight, but they often have little idea about how the court system works or what they can reasonably expect of it. They make poorly informed judgments about whether the court is the best option for solving a problem, what kind of solutions it can provide, and why it proceeds in the (sometimes) counter-intuitive way it does.