Nana, churning toward Central America, is the earliest 14th named storm to form in Atlantic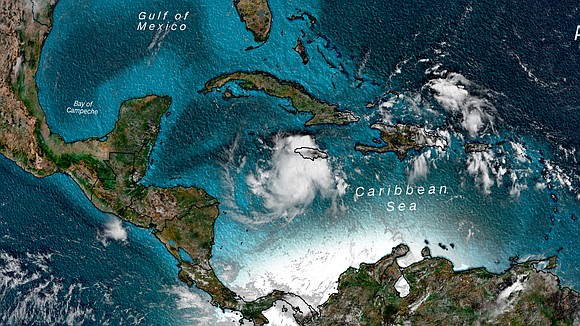 By Judson Jones, CNN Meteorologist
(CNN) -- A vigorous tropical disturbance has become Tropical Storm Nana in the Caribbean, says the National Hurricane Center.
The storm has sustained 50 mph winds that extend 80 miles from the center, with even higher wind gusts.
The storm is about 120 miles south-southeast of Jamacia and is moving in the general direction of Belize. It was still more than 600 miles from Belize City early Tuesday afternoon.
"On the forecast track, Nana will be moving near but north of the coast of Honduras on Wednesday and likely be approaching the coast of Belize on Thursday," the NHC said.
Belize and Honduras have issued tropical storm watches.
Honduras has watches for its coastal region near the Guatemala border, Roatan Island and the Bay Islands. The Belize watch covers its entire coast.
"Despite the system only having 36-48 hours before moving into Belize, there are models that bring it to Category 1 hurricane strength prior to landfall," CNN meteorologist Taylor Ward says.
Nana is the earliest 14th named storm to form in the Atlantic, breaking the record set by Nate on September 6, 2005, according to Phil Klotzbach, a research scientist at Colorado State University.
If this wasn't enough, Tropical Depression Fifteen could form into Omar, setting another record, later Tuesday or overnight off the US Southeast coast.
The earliest named "O" storm is Ophelia, which was born on September 7, 2005.
The good news is that Tropical Depression Fifteen will move farther away from land, says the NHC.
Swells from Fifteen will be the only hazard affecting land. Dangerous surf and rip currents will last along the North Carolina coast through Tuesday evening.