A new front in coronavirus disinformation: Wall Street research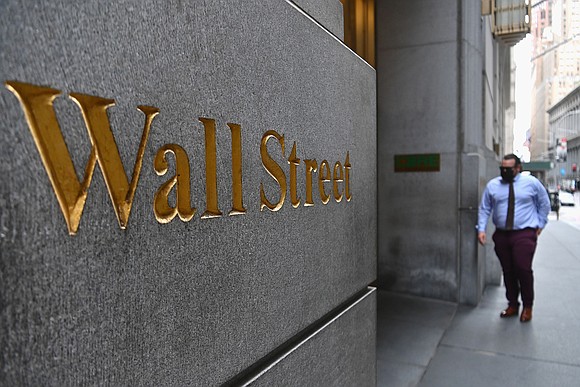 by Cristina Alesci and Casey Tolan
(CNN) -- Coronavirus misinformation is infecting the unlikeliest of places: Wall Street research that investors rely on to trade in the financial markets.
In an early August note to clients, an analyst at a research firm called Fundstrat Global Advisors, which distributes widely-read reports and analysis to investors, cited a series of tweets by an ophthalmologist named James Todaro who painted a rosy picture of the US population's potential for developing herd immunity to coronavirus.
In a research note sent to clients on August 11th, Fundstrat co-founder Thomas J. Lee included four tweets Todaro sent the previous day. One of Todaro's tweets cited "growing evidence that T cell immunity allows populations to reach herd immunity once 10-20% are infected with SARS CoV-2," the coronavirus that causes Covid-19.
Todaro's claim is not supported by credible scientific research. In fact, Shane Crotty, an immunologist at the Center for Infectious Disease and Vaccine Research at the La Jolla Institute for Immunology, told CNN Business that Todaro's tweets are "dangerous" to public health.
The presence of Todaro's tweets in a Wall Street research note suggests the campaign to downplay the virus championed by the president and his supporters is gaining traction. Todaro is one of the people who appeared in a viral video in July promoting hydroxychloroquine that Facebook and YouTube later removed because they said it was promoting misinformation.
CNN confirmed that Todaro received a medical degree in 2014 from Columbia University's Vagelos College of Physicians and Surgeons, but he does not appear to have practiced medicine beyond the end of his residency at the Kresge Eye Institute in Detroit in 2018, according to his LinkedIn profile and tweets.
He last performed eye surgery in 2018 "before stepping away from ophthalmology to focus exclusively on blockchain and cryptocurrency," according to Todaro's profile on the website of Blocktown Capital, a blockchain firm he started.
Coronavirus misinformation
While coronavirus misinformation is ubiquitous on social media, there's an expectation that Wall Street research is more reliable than the kind of information that winds up in most people's Facebook feeds. Analysts funnel research into a private pipeline that influences whether paying clients feel bullish or bearish about the economy, corporate profits and, more recently, the trajectory of the coronavirus.
"There should be a difference between Wall Street research and what's available on the internet. It's just that simple," said one hedge fund manager, who insists that clients who pay for information and analysis expect it to be well vetted and researched. This person isn't a Fundstrat client but was reacting to the Todaro tweets that Lee included in his note.
In his note, Lee cautioned that Todaro's assertion on T cells was "not proven," and said that "we are not healthcare experts, so take our commentary with a grain of salt." But Lee elevated Todaro's interpretation of science without mentioning Todaro's lack of expertise in immunology or epidemiology.