Texas A&M-coordinated study expects COVID-19 economic impacts of $2.5 trillion loss in goods, services nationwide
Three universities analyze pandemic's short-, long-term impacts on U.S. agriculture sectors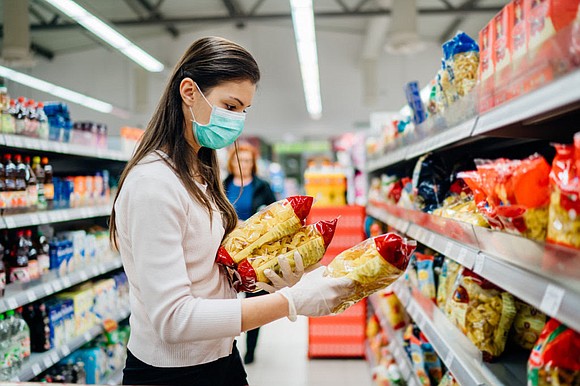 Written by Kay Ledbetter
COVID-19 is expected to reduce the U.S. gross domestic product, GDP, by $2.5 trillion and employment by 19 million full-time equivalent jobs over the next year, according to a Texas A&M AgriLife coordinated study.
This spring Texas A&M's Department of Homeland Security, DHS, Center of Excellence Cross-Border Threat Screening and Supply Chain Defense, or CBTS, teamed up with Arizona State University's DHS Center of Excellence, the Center for Accelerating Operational Efficiency, and researchers at the Victoria University in Australia to examine the economic impacts of COVID-19 on U.S. agricultural sectors.
While certain the pandemic would have a significant impact on the U.S. economy, Greg Pompelli, Ph.D., Texas A&M's CBTS director, said the researchers used this project to gain a clearer picture of the pandemic's shorter- and longer-term impacts on the U.S. food and agriculture sectors in comparison to other critical sectors.
"This analysis gives us a critical and realistic evaluation of how the pandemic has and will continue to impact our nation's and the world's food supply," said Patrick J. Stover, Ph.D., vice chancellor of Texas A&M AgriLife, dean of the College of Agriculture and Life Sciences and director of Texas A&M AgriLife Research. "It will be critical that we work together to elevate food system concerns and develop solutions that address the economic consequences to serve as a foundation for lasting recovery."
To help understand these impacts, researchers utilized a model of the U.S. economy that included a special emphasis on the major food and agriculture sectors. The team used quarterly economic data in their model of the U.S. economy to determine the effects of the pandemic and the impacts of related policy responses on the U.S. economy and ag sectors.

Research predicts impacts
In July, the researchers completed their initial quarterly economic projections of the immediate impacts and recovery that may be experienced by the U.S. economy and agricultural sectors between March 2020 and February 2022.
"As we all witnessed, COVID-19 and measures taken to slow disease spread harmed lives as well as the economic prospects of businesses and communities worldwide," Pompelli said.
Their findings estimate COVID-19 will reduce U.S. GDP over the next year by 11.9% or $2.5 trillion and reduce employment by 12.2% or the equivalent of 19 million full-time jobs.
However, the report concluded that compared to most other sectors such as tourism, air transport, education, restaurants and lodging, the U.S. food and agricultural sectors will experience smaller economic impacts because they were not subject to shutdowns and reductions in aggregate consumer spending brought on by job losses.
"The resulting recession had a relatively small impact on the overall demand for farm products," Pompelli said. "Still, COVID-19 caused income declines in all food and agricultural sectors."
Recession impact on world food security
The U.S. is not alone in facing difficult economic times, according to the authors of the report, including Pompelli; Peter Dixon, Ph.D., director, and Maureen Rimmer, Ph.D., professor, Centre of Policy Studies at Victoria University in Melbourne; and Ross Maciejewski, Ph.D., director, Center for Accelerating Operational Efficiency, a DHS Center of Excellence at Arizona State University.