A Multi-Sports Empire Is Preparing Student Athletes To Compete At The Next Level
PSAT Hoops in partnership with Xavier Academy extends an opportunity for student-athletes to excel athletically and academically. The academy came about when Founder Dr. Andrew Charles Green and other committed parents desired important changes in youth sports development. Students who attend PSAT will have a shot at thriving within their passion for sports, and playing at the collegiate and pro levels in the future. In addition, a sustainable network of adults have come together to work seamlessly for the unselfish empowerment of student-athletes.
The Cypress-based elite professional multi-sports development school will provide student-athletes, 3rd-12th grade and post-grad, with access to elite coaching, competition, sports medicine, athletic conditioning, sports development and distinguished NCAA approved academic preparation. Their staff includes retired professional athletes and academics with many years of proven results. PSAT will offer basketball, baseball, volleyball, soccer and golf.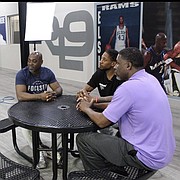 "PSAT is one of the most well rounded opportunities that I've seen in my 12 year tenure in working with young student-athletes. When you couple a high level sports concept with an exceptional academic construct like Xavier, you just can't lose. Very rarely in life do we get the "Best Of Both Worlds" but that's indeed what the PSAT Academy will provide. All that's news in this scenario is the student athlete that wants the most out of a situation that will benefit them moving forward." - Coach DJ Anderson, Head Basketball Coach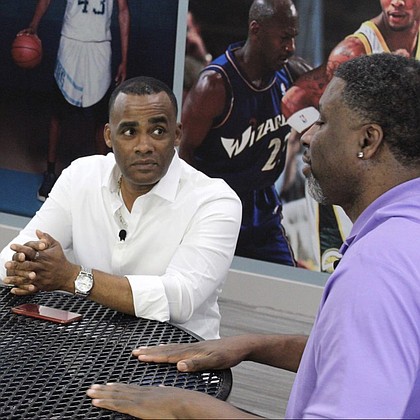 "Following COVID there has never been a greater need than the present for an educational-athletic program that reinforces drive, discipline and development at an elite level in student-athletes that want to play college and pro sports. The typical classroom day does not work for high level athletes, but academics don't have to be sacrificed because of programs like PSAT Hoops Academy, where students will spend 50% of the day on pro-athletic development and competition and 50% on NCAA approved academic coursework, thanks to the strategic partnership between Xavier Educational Academy and PSAT Hoops Academy." - Dr. Andrew Green, Founder
PSAT Hoops is gearing up for their launch late August 2021! They are currently compiling a student enrollment list and securing coaches who are passionate about taking the next generation of athletes to higher heights!
About Prep Student Athletic Training Academy
Our mission is to provide an elite educational and sports development program for student-athletes that have the potential, desire and drive to be educated and play sports at the highest levels.
Our goals are to:
Provide an atmosphere where our student-athletes are loved and nurtured towards greatness
Provide a culture where student-athletes can thrive within their passion for competitive sports
Provide a pathway for more student-athletes to compete at the collegiate and professional levels through professional sports development, exposure and recruitment
For more information visit:
Agreen@psathoops.org
832-219-2063
http://www.psathoops.org
To follow PSAT Hoops Academy on social media:
http://www.instagram.com/psathoops
http://www.facebook.com/psathoops
http://twitter.com/psathoops