8 Reasons to Visit El Paso Texas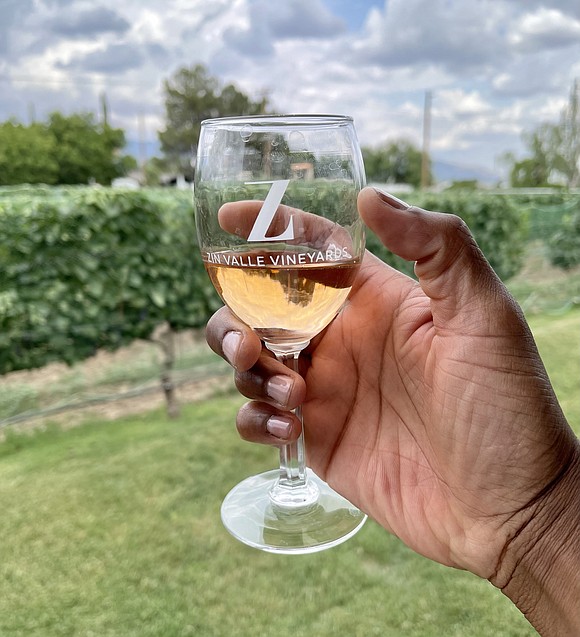 By Patrick T. Cooper, www.patricktcooper.com
El Paso is an explosive nucleus of sister cities and national parks to captivate you. From Elizabeth Taylor's short nuptial to Nicky Hilton and their brief frolic at the city's Plaza Hotel, to the brief commute to sister Ciudad de Juarez, this region of the world bears a unique spirit and brilliant smiles. Frankly, the stereotypes of border city chaos is a figment of the imagination. Form your perspective by traveling to this western Texas gem.
Often ignored by its alienated distance from thecapitol of Austin, El Paso is inevitably associated with the threat of cartel violence or some media spin designed to keep a divisiveness to mankind. Unbeknownst to me, I was greeted with warm hospitality and an eagerness to educate from Latino, Chicano and Hispanic descendants. Admittedly so, I did not know the differentiation and categorizations defined by man but I am delighted to have explored this region of the world to gain insight and grow my knowledge base of people that face challenges and still rise above defeat and discrimination through sheer determination. El Paso is an experience that eclipses the notion that BROWN people are lazy. Quite the polar opposite, El Paso, Texas represents the true definition of the American spirit and accomplishment. Moreover, this haven of honest work, unconditional love and communal cohesiveness make El Paso a destination where you eye will wander well beyond my eight reasons, but at least you have a starting point of reference.
Hotel Paso Del Norte
A historical landmark indeed and one of the city's oldest buildings, Hotel Paso Del Norte will provide the perfect stay. Centrally located and recently renovated to include three on property restaurants and a rooftop pool and spa, this hotel is elegantly adorned to serve as your ground zero. In the heart of downtown, this choice accommodation will grant you easy access to external attractions. From breakfast at Sabor to dinner at 1700 or Happy Hour at the Dome Bar, this hotel experience will be nothing short of exemplary.
Ciudad Juarez
An undefinable love waft between sister cities. El Paso is a stones throw to sister city Ciudad Juarez. Citizens of both countries move across the borders daily. It is an inexplicable harmony that I believe the United States of America should learn to practice. To walk or drive may present a little congestion but overall, crossing the border was a breeze. It may have been because my visit was on the weekend but at every turn I would see the community celebratory optics of the quinceanera. But of course, experiencing the tall tales of tequila and margarita were high priority on the agenda. Kentucky Club and Grill is home of the original margarita in downtown Juarez. Step back into time with a tour guide where this landmark bar was considered to supersede the hype of the Las Vegas strip. Prior to prohibition, Americans would flock here to experience the intoxicatingjoy of liquid libations.
Rocketbuster Boots
Boots are synonymous with Texas culture. Visiting the multiple outlets to maximize and stretch any shopping budget is strongly advised; however, for the ultimate boot-making and design experience one must make an appointment at Rocket Buster Boot Company. Style mavens prepare to dash beyond mass production into an atelier of customization. Lead by a larger than life personality, Nevena Christi, follows no rules and marches to a drum that celebrates originality to say the least. Honestly, I was in awe and a bit anxious because the options are limitless. Boots will literally be calling your name from the interior shelves. Dare to be extraordinary and find yourself in the mixed company of notable dignitaries and celebrities that flock to Rock Busters to create statement wardrobe pieces.
White Sands
Mounds of gypsum make for monumental optics or the perfect selfie. In the neighboring state of New Mexico, White Sands National Park is a short day drive…. Nothing short of phenomenal!!!As far as the eye can see are rolling dunes, defining the the word whiteout. Caution yourself to pick a dawn or dusk adventure as the mid-day visit is blinding. It is also paramount that you choose contrasting color palette so that you do not disappear in photography.
Las Cruces
Las Cruces is another sister city….. a shoppers paradise and a quick jaunt from downtown El Paso. First stop in Mesilla, New Mexico is theDouble Eagle restaurant to fuel up on delicious food and haunted stories of the once single family mansion that will make you shiver. Indecisiveness may be your enemy as the town square is riddled with silver jewelry and uniquestones to make your eyes dance. The quaint, charming and clustering of boutiques is tempting with delicate sculptural works of art for you to adorn your body.
Zin Valle Vineyards
Rose anyone? Now that your attention is garnered! Get ready to enjoy a refreshing family owned and operated winery experience. Under the white clouds of the Texan sky, sink your feet in the soil and feel the passion permeatingthroughout which makes this destination an award winning establishment. Owner Kathi Poulos is ever eager to pour a delicious sip of agitated perfection at Zin Valle Winery. Be sure to sample the Desert Rose!
Lucchese
Take the Lucchese manufacturer tour to see how the legendary brand creates comfort and timeless style. Lucchese is a staple in American culture and is a prominent headquartered business entity in El Paso, Texas. Fortunately, shoppers can take full advantage of factory deals that will leave your pockets heavy and your feet lighter as your investment in footwear will be at a fraction of a retail spend. Bargains always make for glowing travel memoirs!
City Murals
The El Corrido Segunda Barrio mural celebrates the struggle and heritage of El Paso and is the last of the ten city mural tour. The people and personalities are what makes this city sparkle. World renowned artist Juan Gabriel's presence is earthly evident and thrives to celebrate humanity in the border community from El Paso to Ciudad Juarez. The murals illuminate struggle and perseverance of a community. While this mural spoke volumes, there are multitudes of city murals that celebrate, educate and enhance this city's landscape. Step into the colorful humanity of El Paso, Texas and experience a peace of mind.