La Vie Style House to Open Second Store in Houston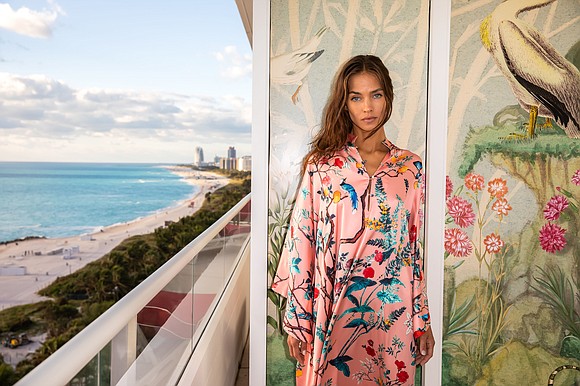 La Vie Style House is continuing their growth with a second store, set to open in Houston's River Oaks District. The store – located at F130 River Oaks District – boasts 1,300 square-feet in varying shades of the brand's signature pink. The new store, which is a natural extension and next step for La Vie Style House, is poised to open on Friday, October 15, 2021.
The store will house the collection of the brand's luxury caftans, wraps, shirts, dusters, and include one-of-a-kind accessories and styles. Effortlessly cool and imbued with a sense of playfulness, the pieces range from short caftans in heart-shaped-cut lace ($550) and leopard sequins ($850) to full-length wraps in metallic brocade ($950). One-of-a-kind, embellished pieces range from $850 to $1,050.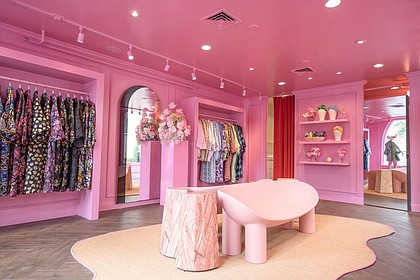 In keeping with the brand's signature vibe, the collection highlights La Vie Style House's vintage inspirations, world travels, and a style that is chic, independent, and made for everyday life. Handmade in the U.S. with particular attention to craftsmanship and luxe finishings, the caftans and wraps are one-size-fits-all.
Co-founder Lindsey McClain shares, "We are delighted that our first store away from our home base, is going into our dream location within the River Oaks District. The storefront is inspired by a pink Parisian jewelry box—a wonderland of ornate one-of-a-kind pieces. We will also expand La Vie within the location to include accessories and styles just for our Houston shoppers, including an exciting rodeo collection."
Her partner and co-founder, Jamie Coulter, goes on to say, "This is the perfect location for us. It's a match made in retail heaven! From our first pop-up to our flagship store in Dallas, it's been fun watching our brand fans grow in the State of Texas. We can't wait to be a part of the Houston community."
La Vie Style House's pieces can be found online at laviestylehouse.com and Matches Fashion.