As Houston Recovers, Kroger Houston Stores Return to Regular Opening Hours
Kroger stores in Greater Houston to resume regular operating hours, along with limited pickup and delivery services.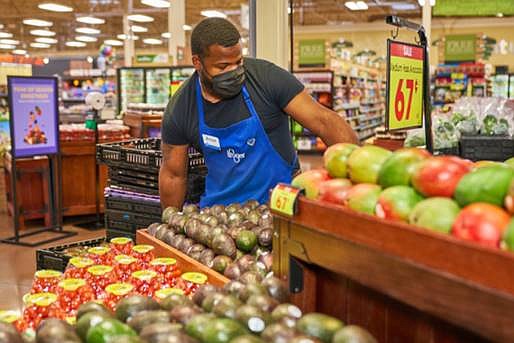 Kroger Houston today announced its return to regular operating hours in all stores across Greater Houston, resuming from the reduced hours of operation in effect due to the winter storm.
Kroger stores have also resumed pickup and delivery services, with limited time slots available this week.
The company shared its commitment to supporting Houston's recovery, with supplies being delivered to stores round the clock, with water and other necessities being shipped in from neighboring states.
"We have been working hard to ensure our customers can get what they need at Kroger, and we couldn't do it without our incredible team of associates," said Joe Kelley, President of Kroger Houston. "Many of our stores were affected by the outages, but we have come back strong, and we are here for Houston."
Last week, thousands cases of bottled water were donated by Kroger to local organizations including the Houston Fire Department, who distributed the cases of water to vulnerable Houstonians.
Kroger also provided more than 600 meals for families at the George R. Brown warming center and partnered with Burns BBQ to provide 5000 free hot meals to the Houston community.
In addition to supporting local community organizations, Kroger is providing relief to associates across Houston affected by the winter storm through it's Helping Hands Fund, which gives grants of up to $2000 to employees in need of support during a crisis or emergency.