Chris Hollins awarded the Democracy Action Hero Award by the Schwarzenegger Institute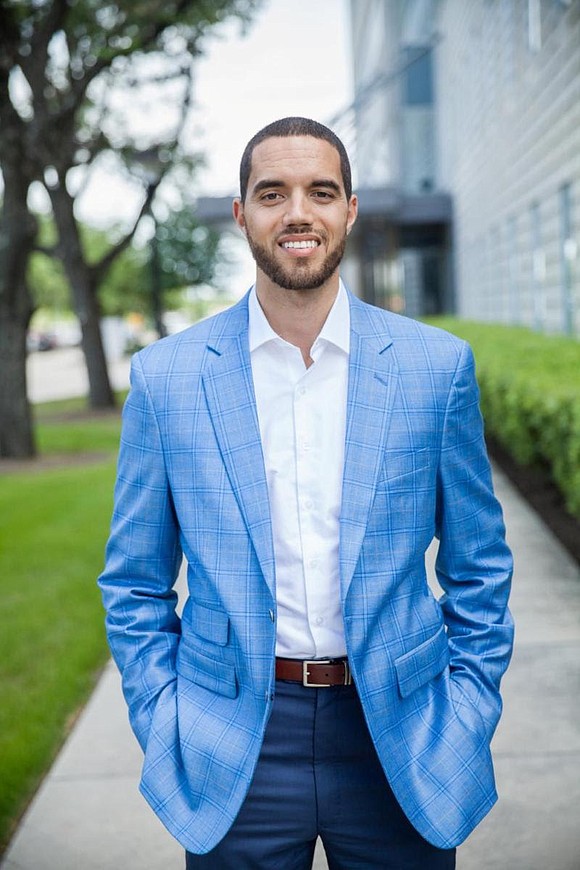 The USC Schwarzenegger Institute for State and Global Policy, an organization committed to advancing post-partisanship, headed by former California governor, Arnold Schwarzenegger, recently named Houston-area resident, Chris Hollins, as a recipient of the Institute's Democracy Action Hero Award.
The award was given to five individuals who the Hollywood action star's Institute hailed heroes for exhibiting true leadership, bravery, and a commitment to American democracy in the 2020 general election and standing up to attacks and intimidation while working diligently to ensure the integrity of the election process.
Hollins was honored for his efforts as Harris County Clerk in implementing innovative, non-partisan strategies, including drive-thru and 24-hour voting, that enabled voters to safely cast their votes in the midst of the COVID-19 pandemic during the 2020 general election.
When sworn in as Harris County Clerk, Hollins pledged his commitment to ensuring that county residents, regardless of party affiliation, could exercise their right to vote.
"We are living in a challenging time. This November, our office will administer the most consequential election of our lifetime amid a global health pandemic. The right to vote is fundamental to our democracy, and I will work tirelessly to ensure that Harris County residents can exercise that right safely, conveniently, and with the peace of mind that their vote will be counted," said Hollins after assuming his post.
The Harvard Business School and Yale Law School grad, who is a Houston attorney, faced numerous legal challenges to his efforts, but was undaunted in his quest to ensure every eligible voter's voice could be heard at the ballot box.
"The public servants we are honoring usually don't spend their time in the spotlight," said Schwarzenegger during the ceremony. They usually don't make headlines. And they usually don't get much credit. But they are the backbone of our democracy. They work to make sure that all of us, regardless of our party or who we vote for, have the ability to vote and trust our elections. I want to thank every elections administrator, every poll worker, and every volunteer around the country. Thank you, thank you, thank you. You are all the heroes who make our democracy work."
Hollins accepted the Schwarzenegger Institute's prestigious award during an online ceremony hosted by the former governor and actor, who congratulated him for his "great work" in stepping up and fighting for every voter regardless of party in the third largest county in the U.S., and urged him to continue his efforts.
The Houston attorney called the award an honor and commended his staff and volunteers for joining forces to ensure a safe and fair voting process for the voters of Harris County.
"Here in Harris County, as was the case for so many election administrators across the country, this was not a political job, the purpose of our work was to ensure that everyone regardless of their political affiliation, regardless of their age, their skin color, what language they spoke, what part of town they live in, were able to exercise the fundamental and constitutional right to vote. During the time of COVID-19 to make sure that folks could do so safely, but also with the peace of mind that their votes were going to be counted and with unprecedented levels of access and convenience," said Hollins.
Additional recipients of the award included, Brad Raffensperger, Secretary of State, Georgia, Shauna Dozier, director of elections and registration in Clayton County, Ga., Nancy Boren, director of elections and registration in Muscogee County, Ga., and Christopher C. Krebs, former director, Cybersecurity and Infrastructure, U.S. Department of Homeland Security.