June Deadrick Elected to Board of Trustees of the Texas Bar Foundation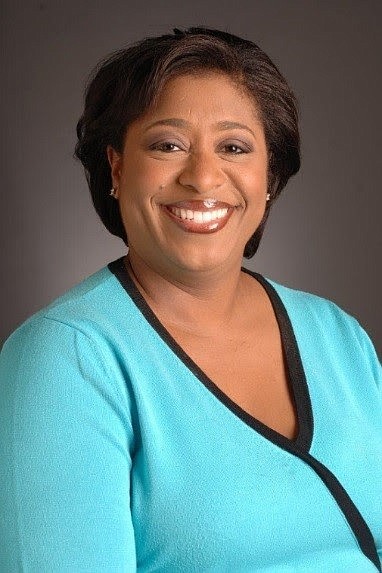 June Deadrick, Director of State & Federal Relations (Government Affairs) for CenterPoint Energy has been elected to the Board of Trustees of the Texas Bar Foundation.
Ms. Deadrick took office on June 1, 2021. A native of Palacios, Texas, Mrs. Deadrick is a 1983 graduate of Palacios High School, a graduate of the University of Texas (Austin) with a Bachelor of Arts (BA), and received a Master of Liberal Arts (MLA), from the University of St. Thomas (Houston). An alumna of the Texas Lyceum Association, Leadership Texas, Leadership Houston, and 2018 Graduate of Leadership America. June serves several other organizations as a board member including Miller Outdoor Theatre Advisory Board, Theater Under The Stars (TUTS), Houston Grand Opera, Texas Exes Board of Directors, UT Chancellor's Executive Committee, Houston Harris County Sports Authority Foundation, UT Health Development Committee, Longhorn Foundation, Houston Arts Alliance, Presidents Council (University of St. Thomas), and the Texas Exes Black Alumni Steering Committee.
Ms. Deadrick lends her time and talents to several organizations. She is a Sustaining Member of the Junior League of Houston, June is a member of the Texas Spring Cypress Chapter of Links, Inc., a member of Alpha Kappa Alpha Sorority, and a Life Member of the Texas Exes. In January of 2018, Ms. Deadrick made history when she became the first African American woman to Chair a post-season collegiate Bowl game, The Texas Bowl (Houston).
"I am so very humbled and honored to serve as a member of this dynamic board. I'm very excited to continue to help those organizations which provide important legal assistance and representation to the underserved and most vulnerable in our communities." -June Deadrick
Founded in 1965 by attorneys determined to assist the public and improve the profession of law, the Texas Bar Foundation has maintained its mission of using the financial contributions of its membership to build a strong justice system for all Texans. To date, the Texas Bar Foundation has distributed more than $22 million throughout Texas to assist nonprofit organizations with a wide range of justice-related programs and services. More than $1 million is expected to be distributed for grants this fiscal year. For more information, please visit www.txbf.org.