Women's History Month Special Feature: A Doctor On A Quest For Love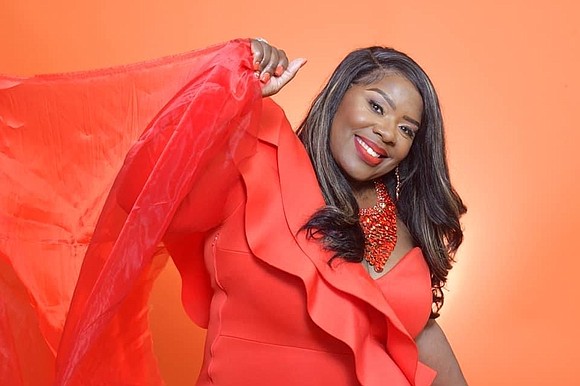 We see doctors for our physical health, doctors for our mental health, but what about doctors for our spiritual health? Benita Ledet is a woman with a mission to help and a heart of platinum gold. She is known as the "Heart Healer" and "The Love Doctor" through her work in the community, as well as in business. Her story starts in Houston, Texas, where she was born and raised. She earned her Bachelor of Arts in Theology from Cornerstone University and an MBA from University of Houston and has since worked in Corporate America for over 30 years. The passion that keeps Benita going through the day is to encourage and motivate women through Self-Love.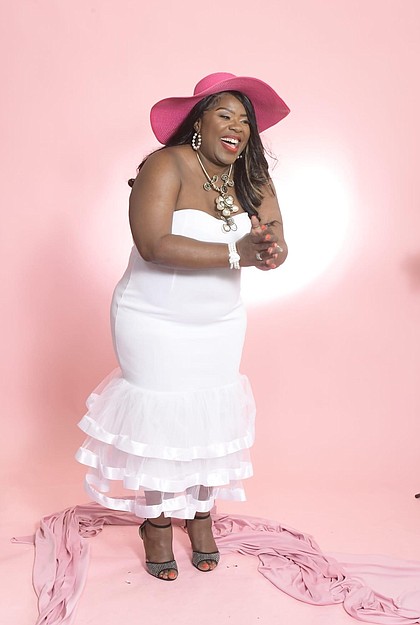 What is Benita's Passion?
What better time to celebrate a woman with such an inspirational passion, than now, around Women's History Month? Often, we think of Women's History Month in terms of honoring accomplishments, but it can also be about empowering an entire sisterhood through self-love. Benita has been mentoring and encouraging women in her community and daily life through coaching, training, and unique philosophies that she has developed over the past 30 years. It is her heart's desire to see every woman win.
Benita's Personal Life
Benita walks by faith and not by sight, for she believes that God will always be able to show her the way even in the darkest of moments. As a wife of 22 years, she has gone through many challenges and changes in terms of love and relationships. She has grown and learned from these relationships and weaves their lessons into her business. She has one amazing son and three amazing bonus children and grandchildren that bring her continuous joy.
Benita's Brand
She is the owner and creator of A Unique Heart, a company that is the cultivation of all the passion and effort that she has put together to build a company with the environment of not just female empowerment, but self-love and realization. "If we can will it then we can do it" is the motto of her brand.
One of the key products of her line is called "Love in A Box" and it was developed during a time of realization. Benita realized that our society is lacking time put aside for self-love and reflection. She realized without time for oneself, our daily society is lacking. Without self-love and reflection, there is a lack of growth. "Love in a Box" allows you to Reset, Rediscover, and Reconnect with who you are in your present season of life. "Love in a Box" is a self-care package developed for each person to build their individual value. It is your "me time, one of a kind" love box. It is an inspirational gift that is perfect for a busy world and has all of the right resources and tools inside to help you escape away a day to yourself, a staycation, or simply some alone time at home to reconnect with you.
This is the perfect gift to buy for yourself (cause we all deserve a treat) or to gift to a friend or partner. In just 18 months, Benita has taken her company from an idea to being a household name throughout the city of Houston and expanding to 77 cities, 21 states and 3 countries. She is now known as a well-respected businesswoman and a shining member of her community. She was featured in Voyage Magazine in November, 2019.
Benita's Charity Work
She also dedicates much of her time to charity, like we said before, Benita has a heart of gold. She is a part of Ivy McGregor's Global SOARer's Community, where they make a significant impact across the world. While participating in this community, she won the 2020 SOARer's Outstanding Supporter's Award.

She is also a part of The Woman's Earth Global Community and serves on the Spiritual Care Team where she won the 2018 Woman of W.E.A.R.T.H Award. She also won the cover of Women Building Wealth International Calendar and magazine in May, 2020.
Writing and Inspiration
She is now a co-author of Boss Babes Who Pray Project, with 29 other Black Female CEO's. She launched this project in October of 2020 during the pandemic and it is now an Amazon best seller nationwide in two categories, Christian and Devotional. She has self-published a book called The Self-Love Journal to help women rediscover and reconnect love for themselves. She has teamed up with Apostle Gideon Desmond of Spirit Filled Ministries Int'l in Nigeria to help spread her love globally across international waters, starting with this program in Africa.
A Mission of Love
The Love Doctor's mission is to enhance the way people experience love, one heart at a time. It is the very essence of Benita's heart that makes her such a kind and giving soul. She tries to always remember that no matter how busy life gets and no matter how many trials and tribulations one faces, "Somebody Loves You, Baby. Even if somebody is you, for you have value.
To see more about "Love in a Box", please visit www.auniqueheart.com
Facebook: @theoriginaluniqueheart Instagram: @_auniqueheart
You Tube Channel: A Unique Heart. Twitter: @_auniqueheart