National Literacy Month Highlight: Dr. Candice Matthew's Library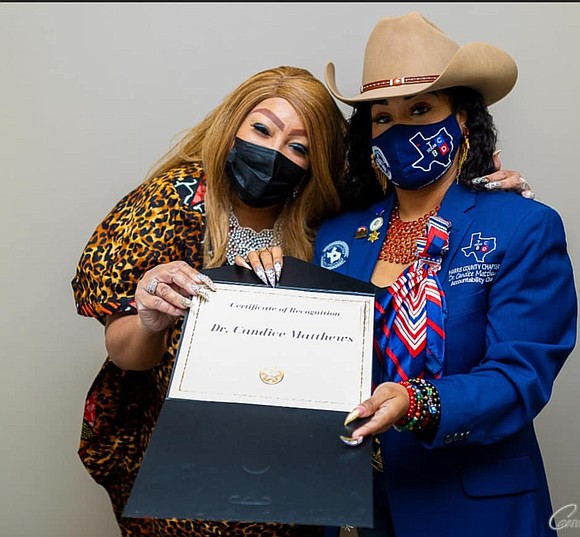 In honor of National Literacy Month, Leaders Esteem Christian Bible University honored Dr. Candice Matthews with a ribbon-cutting ceremony and Grand Opening of "The Dr. Candice Matthews Library."
On September 10, 2021, Leaders Esteem's outstanding Founder Dr. Verna Caddie, dedicated LECBU's library to honor a change agent who has made such remarkable achievements in the Houston community. Dr. Candice Matthews is always on the front line fighting for so many people.
The Dr. Candice Matthews Library will open online as well as nine-thousand locations nationwide." We salute you Dr. Candice Matthews and Thank You for all of your hard work." says Dr. Verna Caddie.
Interested in registering for online classes? Feel free to send LECU an email: esteemuniversity@gmail.com