Fantasia Inducted Into Sigma Gamma Rho Sorority, Inc. ®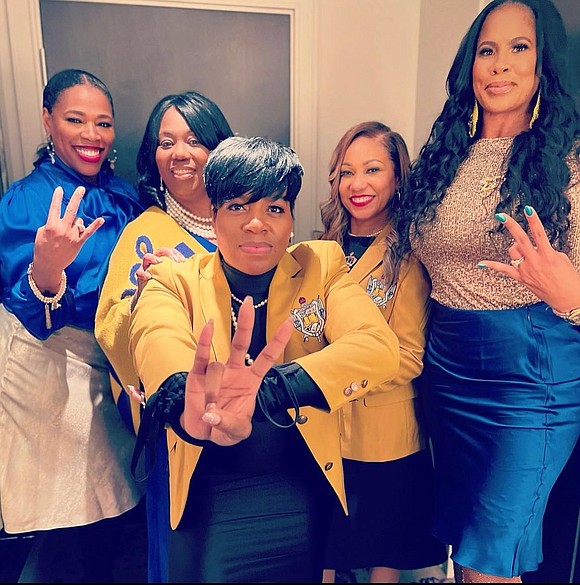 All of her life she wanted to join a sisterhood and now she has. Congrats to Fantasia on becoming the newest honorary member of Sigma Gamma Rho Sorority, Inc. ®.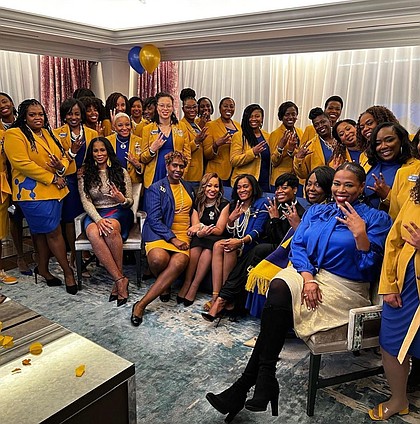 Fantasia shared the news that she has been keeping close to her chest. In a room full of her new sisters at a private reception, Fantasia can be seen smiling from ear-to-ear as she does the sorority's signature call, EEEEEE-YIPPP.
She was initiation in Indiana at the sorority's centennial celebration. Fantasia performed as a surprise to those attending the national celebration. At the time of Fantasia's performance the women did not about Fantasia's induction.
Fantasia couldn't contain her excitement as she looked at all her new blue and gold gear. She led sorority chants, did a little step, and lots of screaming. She promised the sisters she would always represent them and never let them down.
After thanking the sisters for such a warm welcome, they all formed a circle to pray for Fantasia as she prepares to go on tour.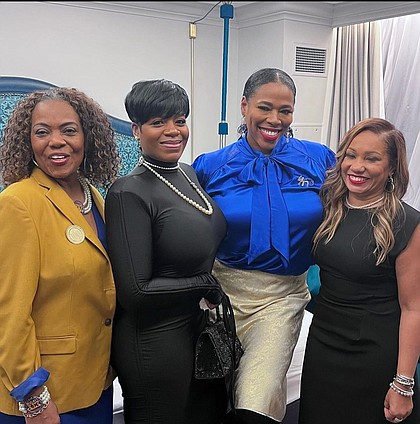 Other new members of Sigma Gamma Rho, include actress and Grammy-nominated singer Alexis Jones, Emmy-nominated event producer Yvonne McNair, and the Global Head of Communications for Osmo, Shawn Smith.