Dr. Bernice King: 'Voting Is the Heart and Soul of Our Democracy'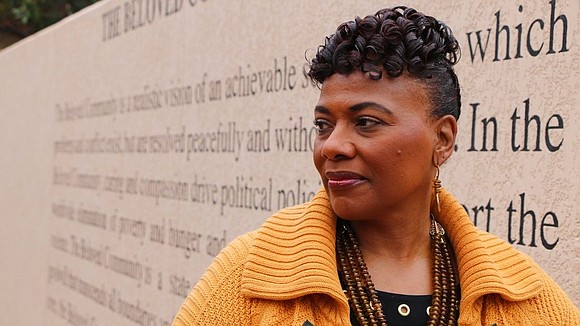 By Tadi Abedje, BNC.tv
Since 1986, Dr. Martin Luther King Jr. Day has been observed by Americans, taking place on the third Monday in January. It is a day to celebrate the civil rights icon as he was an advocate for nonviolent protests during the civil rights movement in the 1950s and 1960s.
Ever since his assassination on April 4, 1968, there was a push to have a federal holiday named in his honor. In 1983, President Ronald Reagan signed the holiday into law, and it has been observed in all 50 states almost four decades later.
One of the most important things that Dr. King fought for were voting rights, which still remain a challenge today. His family are using this day to demand senators to pass voting rights legislation that would help Black Americans vote without any impediments.
"Voting is the heart and soul of our democracy, and this is not about Democrats or Republicans, it's not about Black people, Brown people, even poor people. This is about all people," said the late reverend's youngest daughter, Dr. Bernice King, on AMplified with Aisha Mills. "At the end of the day, it affects all of us as citizens of the United States of America."
She said on Twitter, "Ending voter suppression matters. We must also ensure that people have something to vote for. We must do the critical, consequential work of justice in between elections. And we must not relegate my father's legacy to the ballot box. His legacy is about the World House."
Dr. King believes that fellow Americans have to sacrifice in order to have a "much more open society," just like people did in Montgomery, Birmingham, Freedom Rides and Selma.