Robbins Brothers, The Engagement Ring Experts, Searches for Diamond of the Season at Exclusive Bridgerton-Inspired Brunch in Houston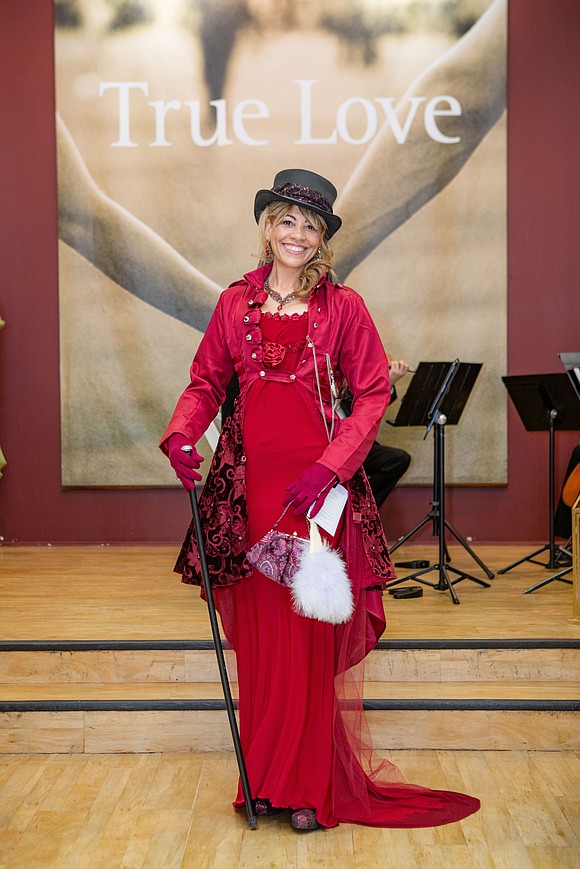 Robbins Brothers, The Engagement Ring Experts, threw the party of the season according to Houston's most influential. On Sunday, May 1, guests adorned in their best Regency-era-inspired outfits waltzed into the Robbins Brothers Houston Clearlake/Baybrook location to enjoy a morning filled with all things Bridgerton-themed.
Guests were greeted at the door by general manager Alex Garcia who bore a striking resemblance to The Duke of Hastings. As they entered, guests were taken through a full Bridgerton-inspired experience inside the 7,200 square-foot store, taking photos around the Queen's throne, customizing their own wispy floral bouquets, enjoying Bridgerton-themed cocktails and breakfast bites, listening to pop music transformed by a local string quartet and more. Guests were invited to try on and play with the jewelry, and Robbins Brothers store associates showed off vintage-style engagement rings reminiscent of the Regency-era, along with more modern styles.
"We wanted to do something different, something special that would excite our most loyal guests and also bring attention to the Robbins Brothers brand for those who haven't shopped with us yet," said Kris Land, vice president of marketing at Robbins Brothers.
Alex Garcia, general manager of Robbins Brothers Houston Clearlake/Baybrook location said that he was blown away by the immediate excitement and response from guests and store associates alike about the event.
"A Bridgerton-themed brunch proved to be an enticing theme, as we had to stop accepting RSVPs after just four days due to the overwhelming response," said Garcia. "All of our store associates had a blast shopping for the perfect costumes and getting into character for the event. It was unlike any event we've had at our store before, and we can't wait to do more."
Since Bridgerton's swoon-worthy second season premiered on March 25, 2022, the popular show racked up 444.8 million hours. Bridgerton's first season remains Netflix's No. 1 English-language TV show, with 625.5 million hours streamed in its first 28 days of release. Smithsonian Magazine recently reported that a big part of the Regency-era TV and streaming popularity is due our romantic notions of courtship in that time period, and that old-fashioned romance is the most enduring.
Throughout the event, the latest news from Lady Whistledown was shared and five lucky guests randomly won prizes like 14k yellow gold diamond halo earrings (valued at $395) and a 14K yellow gold diamond halo pendant (valued at $445). The most exciting giveaway was slated for the best dressed - a vintage inspired $7,000 Poem Platinum Diamond Engagement Ring - which would be gifted to the "diamond of the season." The Robbins Brothers staff voted after the event to select the top eight best dressed from all attendees, and voting went live on Instagram and TikTok and was open from Tuesday, May 3 through Friday, May 6. A total of 1,442 votes were collected over four days, and the winner was Cornelia Berrocal of Houston.
"The Robbins Brothers Bridgerton Brunch was the most amazing event I have attended in a long time," said Janie Rodriguez, a Houston-area influencer who attended the event. "Having the opportunity to get dressed up to celebrate this romantic show and play with diamond jewelry was pure perfection. The theme, the decor, the activities and the wonderful Robbins Brothers staff made this event top the charts for me."
The Bridgerton Brunch was hosted just a few weeks prior to the store's exclusive Designer Event and led into an exciting nearly half-million dollar store renovation. The Robbins Brothers Houston Clearlake/Baybrook store has been a staple in the community since opening in 2005.
For more information on Robbins Brothers and to make sure you are on the guest list for the next event, please visit www.RobbinsBrothers.com.