Buchanan's Scotch Whisky reunites H-town's finest in support of the Power on Heels Fund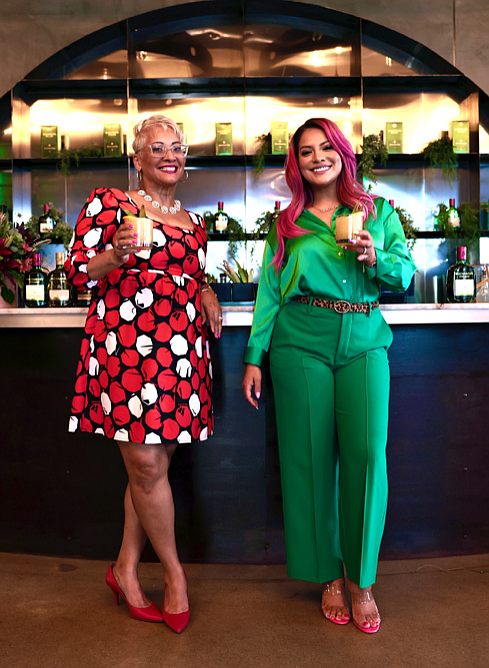 Buchanan's Scotch Whisky reunited H-Town's finest at an intimate dinner celebrating the work SpoiledLatina and the Power on Heels Fund are doing to advance Latinas by helping decrease the gender pay gap and increase their earning potential.
Hosted by Houston's own Yvonne Guidry aka SpoiledLatina, the dinner was one of Buchanan's continuous efforts to fuel the future of the next generation of 200%ers as 100% American and 100% Hispanic.
At the dinner, Buchanan's honored a local nonprofit organization, the Power on Heels Fund, by aiding their efforts in helping women educate themselves financially, making them the best advocates for themselves.
Throughout the night, guests enjoyed tasty Tex-Mex bites and Buchanan's whisky cocktail. Especially SpoiledLatina's favorite serve, The Buchanita.
The Buchanita
Ingredients:
· 1.5 oz Buchanan's 12-Year-Old DeLuxe Blended Scotch Whisky
· 5 oz Fresh Pineapple Juice
Garnish: Fresh Pineapple Slice for Garnish
Glassware: Highball Glass
Preparation: Combine Buchanan's 12-Year-Old DeLuxe Whisky and fresh pineapple juice into a cocktail shaker with ice. Shake well. Strain contents into a Highball glass or hollowed-out pineapple over fresh ice.
Garnish with a fresh pineapple slice.