Millennial Entrepreneur on Working with Sommer Ray & Tackling the Taboo of Sexual Wellness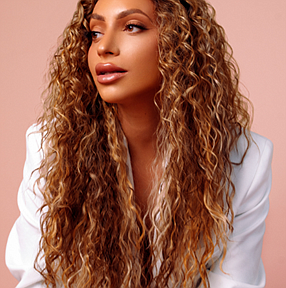 Attorney, co-founder of Imaraïs Beauty (by Sommer Ray), millennial entrepreneur Felicia Hershenhorn is making a serum for sex AKA Play Primer (available July 2022) that's as chic as your BFF's designer lipstick, the next step in your self-care routine (basically a skin-serum for your vagina), and CBD-infused for bigger, better, and faster orgasms.
Felicia quit her day job as a lawyer at 28 to create Runi, an intimate wellness company, and is redefining self-care as a pursuit of pleasure, radically transforming sex lives, and tackling the taboo of sexual wellness.
Felicia, also known as 'Runi' by her family and friends, has always been the first to lend advice or a tampon, help you apply your fave nude gloss, and drop a sex tip or two. Felicia's MO was always to be your ultimate hype-girl when it came to body, beauty or sex. Felicia grew up in Toronto and always felt like an outcast. She attended law school and studied personal injury law and construction law. She met a real estate developer and landed a job as an in-house counsel. Beauty-obsessed and an entrepreneur at heart, Felicia left her life as the youngest and only female attorney and head of corporate and legal at a development company. She started consulting for multi-million dollar companies, like Psychedelic Water, regarding growth strategies and branding and eventually co-founded and launched an industry-disrupting, plant-based skincare company, IMARAÏS Beauty by Sommer Ray. But Felicia wanted more.
Runi is Felicia's newest and most personal endeavor. Felicia set out to empower women through sexual wellness. Runi is an intimate wellness company that celebrates pleasure as an essential component of human sexuality fundamental to overall health and wellbeing. Runi empowers people with the products and know-how to explore and express our deepest needs and desires because when it comes to getting what you want, Runi knows the pleasure is all mine. Felicia raised over $400,000 in funding in 48 hours to bring her vision to life. Based on her experience working with manufacturers, Felicia created a prototype and formulated Play Primer arousal serum.
Play Primer, by Runi, is a flavorless, not sticky, non-GMO, vegan, and gluten-free water-based arousal serum with only 6 ingredients: Aloe Vera Gel, CBD Isolate, Hyaluronic Acid, Vitamin E, Cordyceps Mushroom Extract, and Shiitake Mushroom Extract. The natural lubricant is clinically studied technology, naturally processed, with no added chemicals, 100% plant-based, made in the USA, safe for consumption, latex-free, and does not contain any glycerin, parabens, or mineral oils, hormones, or alcohols.
Runi has partnered with Plan International and will donate a portion of their profits to support the ground-breaking program 'Because I Am a Girl' committed to enabling access to quality sexual health services and education, for women and girls in more than 75 countries. This partnership will not only improve the daily lives of women and girls but also advance their position and value in society, unleashing their inherent power and potential to champion agency and equality.