Houston Area Angel Tree Basketball Sports Camp at Mi3 Center Saturday Featured Speaker: Brandon Johnson—Former Pro Basketball Player, Incarcerated After a National Sports Betting Scandal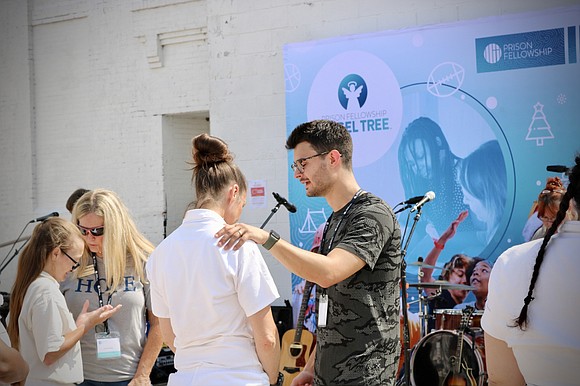 Prison Fellowship®, the nation's largest Christian nonprofit serving prisoners, former prisoners, and their families, is conducting a free Angel Tree Sports Camp® that will benefit more than 170 kids, ages 7 to 17, at the Mi3 Center in Houston on Saturday, October 15, 2022.
Featured at this free basketball clinic is former University of San Diego standout Brandon Johnson who was being recruited for the Phoenix Suns and Washington Wizards until he was later indicted and then sentenced to six months in a federal prison in a sports betting scandal.
After his release, Brandon played six years overseas in a professional league and now works with his nonprofit, AWAKE Program, which provides a curriculum and youth mentoring program for Houston's Juvenile Detention Centers. Brandon will be on hand, along with other coaches and players, to instruct the children of incarcerated parents at the Mi3 Center for a day-long basketball clinic—free of charge.
Each Angel Tree Sports Camp participant will receive a free swag bag which includes fitted new tennis shoes, a Wilson basketball, and a Bible.
About Angel Tree Sports Camps
Across the country, Prison Fellowship Angel Tree™ hosts sports camps where children with an incarcerated parent gain skills in various sports and learn about God's love. Through lessons, drills, and fun competition, kids who might not otherwise have a chance to attend a day camp are treated like champions. It's a unique opportunity for youth of all ages and abilities to learn from seasoned college players and former professional athletes.
About Prison Fellowship
Prison Fellowship is the nation's largest outreach to prisoners, former prisoners, and their families, and a leading voice for criminal justice reform. With more than 40 years of experience helping restore men and women behind bars, Prison Fellowship advocates for federal and state criminal justice reforms that transform those responsible for crime, validate victims, and encourage communities to play a role in creating a safe, redemptive, and just society.