During National Fair Housing Month, Commissioner Ellis announces $15M investment in affordable, safe, healthy housing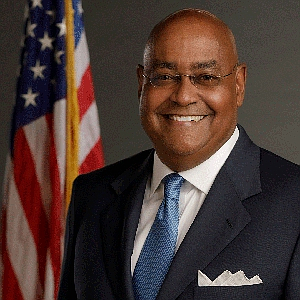 At the start of National Fair Housing Month, Harris County Commissioner Rodney Ellis on Tuesday strongly advocated for Commissioners Court's approval of a $15 million investment in federal funds for county officials to purchase over 100 single-family homes for affordable housing. Many of these homes will go into the County's Community Land Trust for long-term affordability.
The funds will be part of a coordinated and collaborated countywide plan to commit over $200 million in American Rescue Plan Act (ARPA) money to increase and preserve the supply of affordable housing.
"Access to a safe and affordable home is out of reach for far too many of our residents," Commissioner Ellis said. "As we recognized Fair Housing Month, I am especially proud that the County is planning to invest over $200 million to increase the supply of affordable, safe and healthy housing. I am excited that today we are committing $15 million toward increasing the supply of affordable single-family homes."
In February, Commissioners Court approved program guidelines for the single-family and multifamily acquisition program that ensure the County will invest in affordable housing in high-opportunity and flood-safe neighborhoods. The Rice University Kinder Institute for Urban Research study called My Home is Here found 50% of Harris County families devote nearly a third of their income solely to housing because there are not enough affordable homes in the region. Also, the study found, 25% of families spend more than half of their income on housing.
Between 2010 and 2020, Black residents in Harris County experienced the greatest reduction in homeownership, decreasing 5 percentage points, according to the Kinder Institute's 2022 State of Housing in Harris County and Houston report. Only 36% of the county's Black households, 51% of Latinos, and 62% of Asians owned a home in 2020 compared to 68% for White homeownership.
"By investing in single-family home acquisitions, we will create equitable housing outcomes for residents by moving privately owned housing into our Harris County Community Land Trust to avoid speculation, promote shared ownership and create permanently affordable housing," Commissioner Ellis said. "This preserves affordable homes and creates wealth-building opportunities through homeownership."