Periwinkle Foundation's Camp Periwinkle wraps up summer camp at Camp for All with 130 children and teens from Texas Children's Cancer and Hematology Center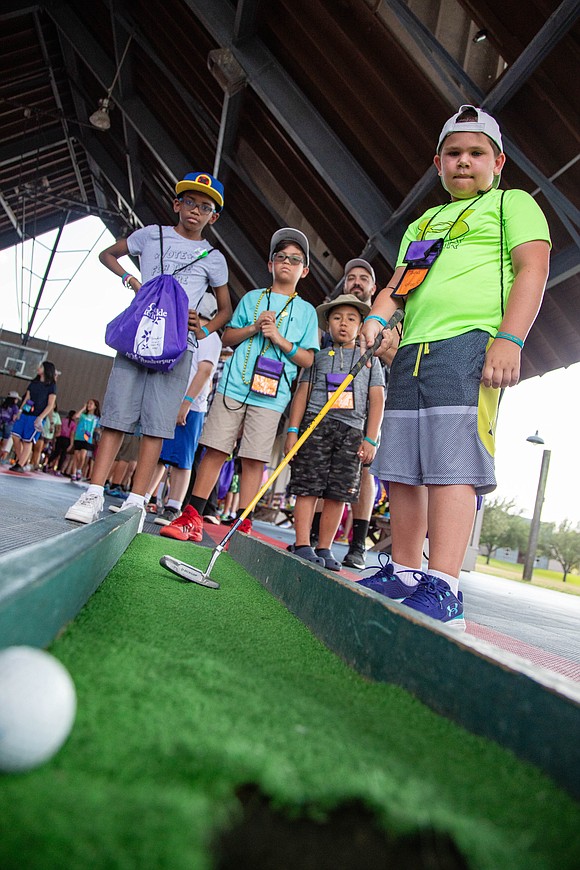 The Periwinkle Foundation's Camp Periwinkle hosted 130 campers at Camp For All in Burton, Texas, for a week-long, overnight camp for children ages 7-15 who are currently being treated or were previously treated for cancer at Texas Children's Cancer and Hematology Center and their siblings. Since inception, Periwinkle's signature program — Camp Periwinkle — has allowed over 5,000 campers to experience a week of pure joy, freedom and emotional healing.
Camp Periwinkle transforms the world for children living with cancer. Campers at Camp Periwinkle enjoyed typical summer camp experiences from July 30 – Aug. 5, including water activities, horseback riding, zip lines, archery, wheelchair basketball, ropes courses, games, arts & crafts, fort building and more.
"The camp experience positively impacts the lives of these children by promoting independence and self-esteem, as they interact with compassionate counselors and volunteers," says Doug Suggitt, Executive Director for the Periwinkle Foundation. "This is the highlight of the year for so many of these kids, and every effort is made to ensure they have the time of their lives, while incorporating best practices for their health and safety. Our staff is onsite the entire week."
The Periwinkle Foundation celebrates its 40th anniversary this year, thanks to its founder, Paul Gerson, M.D., who is still actively involved in the organization and attends Camp Periwinkle each summer. The Periwinkle Foundation's goal is to create a world of joy and healing beyond medicine. This is accomplished through camps throughout the year, the Periwinkle Arts in Medicine Program and the Long-term Survivor Program.
For more information about the Periwinkle Foundation and its programs and events, please visit www.periwinklefoundation.org.