The Prairie View Retired Teachers presents a Conversation with Paula Harris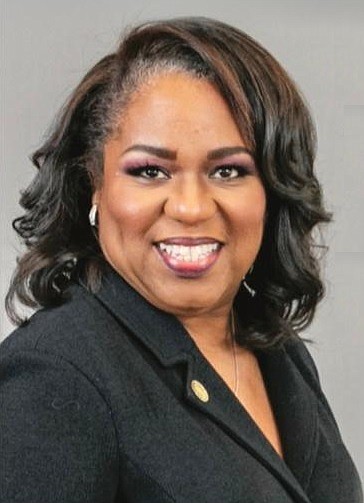 The Prairie View Retired Teachers and School Personnel Association, Ann Preston Unit presents "A Conversation with Paula Harris" for its Black History Program on February 9, 2023 at 1:00 p.m. in the Julius W. Becton Auditorium, A. I. Thomas Administration Hall at Prairie View A&M University. Others on the panel discussion are Kennedy Dent, Senior, Chemical Engineering, Prairie View A&M University, Torrence Ross, Jr., Hempstead High School and Troy Hubbard II, Waller High School. The theme is: "Honoring Our Past, Celebrating Our Present and Pursuing Our Future." The event is opened to the public and is sponsored in part with the university's Colleges of Engineering and Education and the Office of Special Events and Protocol. The program committee members are Mrs. Katherine Reed, Mrs. Gwen Carter and Dr. Veda Brown, First Vice President of the Association.
Ms. Harris is the Senior Vice President of Community Affairs for the Houston Astros and the Executive Director of the Astros Foundation, a position she's held since November 2021. In these positions, Harris is part of a new generation of women knocking down barriers in men's professional sports. The Houston-born executive feels her unique experiences and perspective make the baseball organization better. "In the Houston area, we have a little bit for everyone, and we want everyone to feel comfortable, and we want to make sure that we're entertaining all," Harris said. She is enjoying the ability to impact the community through engagement and community programming. The Astros have invested over $30 Million dollars into the Houston Area during the last five years. They are focused on the pillars of youth sports and education, military, homelessness, domestic violence, and childhood cancer.
Harris' whole career has been in male-dominated fields. After graduating from Katy Taylor High School, her dad said she could go to college anywhere, but the only education he'd pay for was a Texas A&M petroleum engineering degree. He'd read there were highly paid, and she went along, though unclear what the job entailed. "So my next question was, what's engineering?" Harris said with a laugh. After college, she worked for Schlumberger in the oil and gas industry, where she stayed for 33 years. She began her career visiting rigs.
Her international career allowed her to manage business activities in Russia, Europe, Nigeria, Venezuela, China, and Australia. She developed a life-long civic interest in educational instruction and a personal interest in mentoring minority and female engineers. While working she authored and published two books: For Sister, The Guide for Professional Black Women and When I Grow Up I Want to be an Engineer, which was translated into four languages and over 150,000 copies were distributed globally to schools, museums and non-profits.
Ms. Harris currently serves as an Independent Director on the boards of: Chart Industries (GTLS), Helix Energy (HLX) and Hunting Energy PLC (HTG); The Children's Museum of Houston, the Independent Petroleum Association of America's Energy Education Center and Energized for STEM Charter School to name a few. She helped to establish the HISD all-girls STEM school, the Young Women's College Preparatory Academy, serving primarily minority communities in Houston to prepare girls to attend top engineering.
Paula is a member of American Leadership Forum, Executive Leadership Council, Alpha Kappa Alpha Sorority Inc, and the LINKS Incorporated. Ms. Harris holds a Bachelor of Science in Petroleum Engineering from Texas A&M University, College Station, and a Master of Education in Instruction and Learning from Abilene Christian University and received a Certification in Sustainability Leadership from the University of Cambridge, United Kingdom. She's been recognize with the Women on the Move award from Texas Executive Women and the United Nations Global Citizenship Award.
The association holds its meeting on the third Wednesdays of the month in the Parish Hall of St. Francis of Assisi Episcopal Church, 2000 Phillip Street in Prairie View. Mrs. Johnie Walker is the president.