Mo'Nique has reevaluated her open marriage and is happier than ever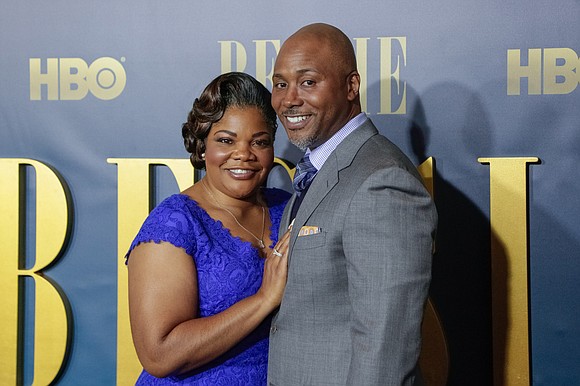 Originally Published: 09 MAR 23 10:34 ET
By Lisa Respers France, CNN
(CNN) -- Mo'Nique continues to be candid.
The Oscar-winning actress and comedian first revealed back in 2006 that she and her husband/manager, Sidney Hicks, had an open marriage. It became such a talking point, the pair even co-hosted a podcast titled, "Mo'Nique & Sidney's Open Relationship."
But she now says she "grew out" of the arrangement.
"Life began to happen," Mo'Nique told The Hollywood Reporter in a recently published interview. "I began to see a strength I had never seen before. He loved me at my worst. I didn't want to sacrifice that just for a lay. So I grew out of that."
Her new Netflix special, titled "My Name Is Mo'Nique," will debut on the streamer on April 4. Mo'Nique continues to credit her husband, whom she first met in their hometown of Baltimore when they were in the 10th grade, with helping her career flourish.
"He's the best manager that I've ever had," she told the publication. "And I've had the big boys."
Hicks has helped guide her through multiple controversies, including her suit against Netflix in 2019 in which she accused the streaming giant of discrimination and undervaluing her in their negotiations for her to do a comedy special.
The parties settled out of court in 2022. She is now looking forward to audiences seeing her new special.
Mo'Nique says she is living in "a chapter of forgiveness" and happier than she has ever been.
"It's a new chapter," she told THR, "but not because of Hollywood. It's a new chapter because my babies are graduating high school. It's a new chapter because my grandson will be going to kindergarten next year, and my granddaughter to the fifth grade. Those things, for me, are the priority."