'Queen Charlotte' spins 'Bridgerton' into franchise territory with a regal origin story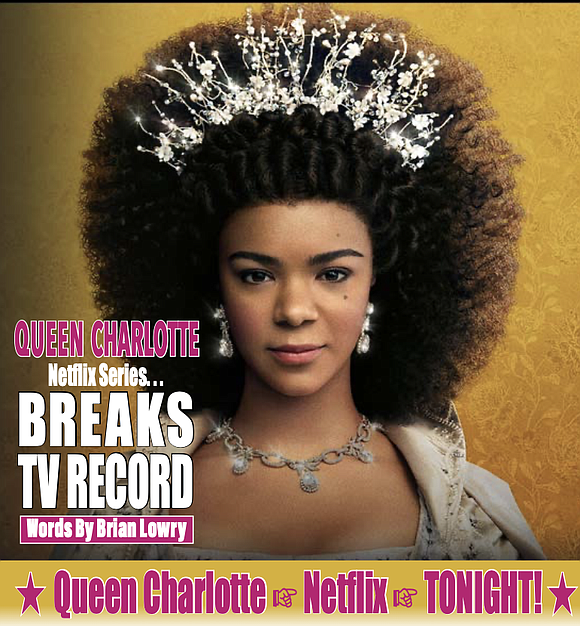 Originally Published: 03 MAY 23 09:49 ET
Review by Brian Lowry, CNN
(CNN) -- Setting aside whether the world really needs the equivalent of a "Bridgerton Cinematic Universe," Netflix has taken that predictable plunge with "Queen Charlotte: A Bridgerton Story," a cleverly constructed prequel to producer Shonda Rhimes' media darling. Reaching back to the origins of supporting players, the limited series offers additional insight to how this sumptuous society came to be, while showcasing its more mature denizens.
Oscillating between two time frames, the six-episode series features its namesake (Golda Rosheuvel) as the matchmaking monarch grousing about her adult children's failure to produce heirs, flashing back to her assumption of that title as a lass (nicely played by India Amarteifio) when she enters into an arranged marriage to King George (Corey Mylchreest).
Charlotte's initial relief that her husband is rather easy on the eyes (this is "Bridgerton," after all) is soon tempered by his erratic and distant behavior, prompting questions as to what secrets he might be hiding.
Young, far from home and faced with this mercurial situation, Charlotte must also grapple with his imperious mother ("Game of Thrones'" Michelle Fairley), who proves reluctant to relinquish any power to the new queen. While she does have a helpful attendant in the young Brimsley (Sam Clemmett), Charlotte fights a battle to assert her own authority and personality, lending credence to the older Queen's weary lament, "The life of a royal is lonely."
The young Charlotte does find a willing and much-needed confidant in Rebecca, a.k.a. Lady Danbury (Arsema Thomas in the past, and again Adjoa Andoh in the present), whose machinations as the savvy, much-younger wife of an ancient husband (Cyril Nri) create a parallel thread that fleshes out her back story. Ruth Gemmell also appears as matriarch Violet Bridgerton, providing another connection to both the original series and how what transpired decades ago informs its present.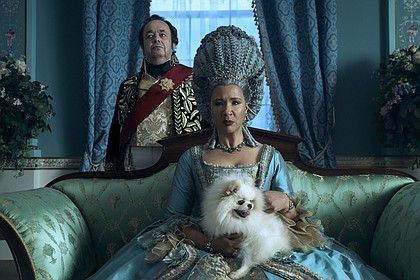 As for that past, "Queen Charlotte" delves into how the world of Bridgerton came to be, as these young royals must navigate what is definitely not a color-blind society. The series also offers an intriguing window into mental-health issues as filtered through the prism of an age where the language didn't even exist to intelligently discuss such matters, much less understand them.
"Bridgerton" flourished as a modernized spin on old costume dramas, a steamier version of "Downton Abbey" and its ilk that embellished all the soapy, class-conscious shenanigans with sex and tasteful nudity. "Queen Charlotte" understandably doesn't bother trying to reinvent that wheel, but rather seems content to deftly embroider another layer beneath it.
Frankly, the level of hoopla surrounding "Bridgerton" (which included a first-season Emmy nomination as best drama) felt a trifle unwarranted, and the second season suffered from the losses of Regé-Jean Page and its Lady Whistledown mystery; still, given the show's popularity Rhimes has shrewdly tapped its elder contingent, along with fresh new faces, to build on that foundation, aided by Fairley giving them all a run for their money in terms of stiff-upper-lipped devotion to custom and duty.
Summing up the show's unabashed sense of romance falls to the young king's trusty servant Reynolds (Freddie Dennis), who at one point muses, "Great love can make miracles."
When it comes to achieving TV success, a just-OK show that lands at just the right time occasionally can too.
"Queen Charlotte: A Bridgerton Story" premieres May 4 on Netflix.