93% of residents in Texas' largest city support universal background checks for gun ownership
Rice's 2023 Kinder Houston Area Survey: Respondents also overwhelmingly support abortion rights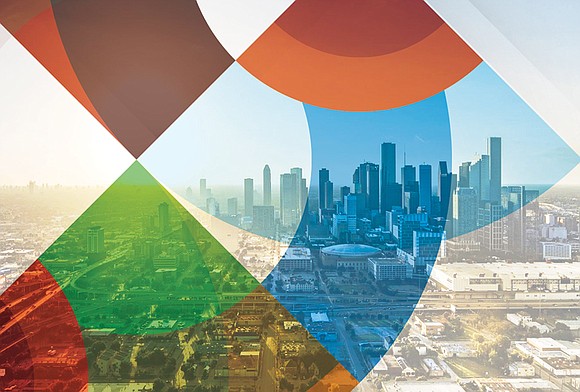 A turbulent economy and increasingly expensive and unattainable housing were dominant concerns cited by respondents to the 42nd annual Kinder Houston Area Survey, released today at the annual Kinder Institute Luncheon at the Marriott Marquis in downtown Houston.
"We are seeing the strain of rising costs, housing in particular, take a toll on people's livelihoods," said Ruth López Turley, director of Rice University's Kinder Institute for Urban Research. "As a result, people are feeling a little more anxious about how the next few years are going to go."
The survey, the nation's longest-running metropolitan study of its kind, also finds that residents here support gun control, abortion access and a path to citizenship for immigrants without documentation.

Social issues
When it comes to Second Amendment rights, Houstonians strongly support the right to own a gun — but with limits. Approximately 76% of respondents said it was "very important" or "somewhat important" to protect Second Amendment rights. However, more than 81% favor federal laws that would require all handguns to be registered, and 93% support universal background checks regardless of where firearms are purchased. Finally, two-thirds of respondents said it was "very important" to control gun ownership.
Following the U.S. Supreme Court's Dobbs decision last summer, the 2023 survey once again asked respondents their attitudes and beliefs about abortion. While the number of individuals who support a woman's right to an abortion for any reason has remained largely unchanged over the years — 56% in 1988 and 59% in 2023 — beliefs on the morality of abortion have shifted.
Through much of the 1990s and into the 2010s, when Houstonians were asked whether abortion was "morally right," "morally wrong" or "it depends," about 60% said it was morally wrong. By 2021, respondents were evenly split between the three camps.
In 2023, respondents were asked to pick one side or the other without an "it depends" option, resulting in 42% saying it was morally wrong and 58% saying it was morally right. However, the older an individual is, the more likely they are to feel that abortion is morally wrong.
In addition, 90% of respondents support a woman's right to an abortion in cases where her own health is at risk. Around 80% of area residents support a woman's right to an abortion when a serious birth defect is detected.
The economy, housing and personal finances
Approximately a quarter of this year's survey participants said the economy is the biggest issue facing the Houston region. Black respondents (30%) were more likely than whites, Hispanics and Asians to feel that way, as were younger respondents and those with less education. Another 20% reported housing costs, instability and/or inaccessibility as the biggest issue, nearly three times as many as in 2022 (7%).
In addition, only about 1 in 4 survey respondents felt their financial situation had improved in the past three years, and only about half thought their finances would change for the better in the years to come — down from 60% in previous surveys.
More than 40% of area residents said they would be unable to come up with $400 in an emergency. This statistic varies greatly by race and ethnicity; while 20% of Asian and white respondents said they would not be able to come up with $400, nearly 70% of Black respondents and more than half of Hispanic respondents were in a similar situation.
Houstonians feel strongly that the government should address inequality, according to the survey. Seventy-two percent of survey respondents support efforts to close income gaps, and 63% said not enough is being spent on social programs to help people experiencing poverty.
"Houstonians are telling us loudly and clearly through the survey they want an inclusive economy that ensures people experiencing poverty and inequality are not left behind," Turley said.

Immigration
In a city known for its diversity, there is widespread support (more than 80%) for policies providing pathways toward legal citizenship for individuals who are living here without documentation. In addition, 70% of survey respondents believe immigrants strengthen American culture rather than threaten it. These views are even stronger among adults 29 and under.
Finally, over the last 30 years, the share of Houstonians reporting that immigrants contribute more to the economy than they take out of it has grown from 42% in 1994 to 71% in 2023.
Climate change, natural disasters and land use
After enduring multiple natural disasters over the years, the number of Houstonians who believe global warming is "a very serious threat" has increased to nearly 60% this year, up from 40% in 2014.
Eighty-three percent of Houstonians believe there needs to be better land-use planning to guide development in the area, up from 73% in 2005. In addition, more than 80% of residents favor a policy prohibiting development in areas that have flooded repeatedly, up from 59% in 2019.
Living preferences and transportation
When it comes to the type of places Houstonians want to live, approximately 60% said they prefer mixed-use developments in walkable neighborhoods, as opposed to single-family homes in residential areas. This number is up from a nearly 50-50 split throughout the past 15 years.
Over the years, support for funding public transportation has increased. In 2007, the survey began asking about transportation funding preferences and found a near-even split between support for spending tax dollars on improving bus or light rail service vs. expanding existing highways, with a slight preference for highway expansion. However, the tide has turned since 2018, and now almost 60% of area residents support improving the rail and bus system.
About the survey
The 42nd annual Kinder Houston Area Survey was administered between Jan. 10 and Feb. 13, 2023. The survey, which had a 61% response rate, was completed by a fully representative sample of 3,184 adults living in Harris County. In addition, the survey was based on a cohort of individuals who will respond year after year, allowing the annual survey to provide a longitudinal approach that better tracks how opinions of Harris County residents shift with time. The size of the cohort is expected to grow in coming years to allow for neighborhood-specific reporting and to support quarterly surveys about a variety of topics.
A copy of the 2023 survey report is available at https://kinder.rice.edu.