Student entrepreneurs can start their first lemonade stand with learning app offered by Empowered and Lemonade Day
My Lemonade Day app offers tools for kids starting a lemonade stand business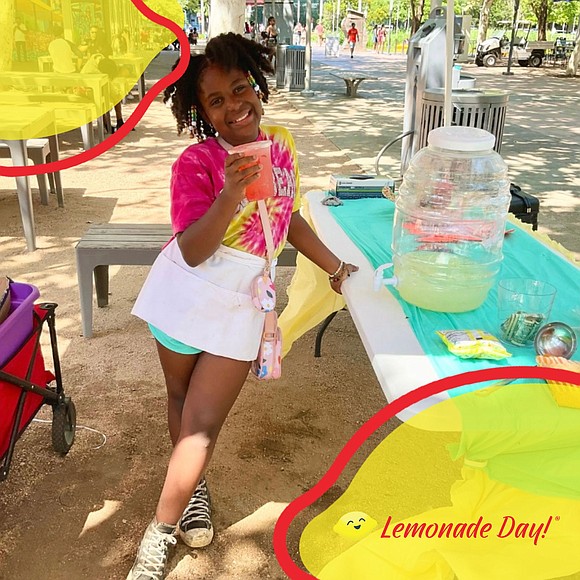 This spring and summer, kids can learn to manage their own lemonade business from start to finish with help from Lemonade Day and Empowered, two organizations focused on experiential, real-world learning through an individualized approach to all students.
Through Lemonade Day's entrepreneurial and experiential program, students across the country can earn their own money and learn valuable, durable skills that equip them for life. Its digital app, My Lemonade Day, provides an animated, interactive experience through a series of lessons that bring students through the process of owning and operating their own lemonade business. Empowered is offering an exclusive Lemonade Day activity guide to its community of 20,000 educators that incorporates the organization's student-focused and transformational learning model.
"When kids understand how to create value for themselves and others through their ideas and talents, they see anything is possible. This is the heart of our learning model at Empowered. Lemonade Day has uncovered a fun way to teach kids of any age this real-life lesson through the lemonade stand, a quintessential business for aspiring entrepreneurs," said Lindsay Schroeder, Empowered chief operating officer.
Like Empowered, Lemonade Day seeks to cultivate a growth mindset in young learners through individualized and relevant experiences. Kids who participate in Lemonade Day are taught how to set goals, develop a business plan and pitch their plan to seek an investment, be creative through brand and marketing, and put their plan in action to achieve their dreams. They are encouraged to spend some of their hard-earned money on themselves, save some and open a bank account, and share some with a charity of their choice.
"Summer is approaching and learning isn't limited to the classroom. By getting started with My Lemonade Day, Empowered educators can continue cultivating that growth mindset. These transformational experiences can propel youth into success and enable important life steps while preparing them to transition into what comes next in life," said Nicole Cassier-Mason, chief executive officer of Lemonade Day National.
Empowered and Lemonade Day are encouraging educators, mentors and other caring adults to register individuals or groups of children to participate in this free, impactful program. Educators can access the app and the exclusive activity guide on the Empowered Hub, a digital library of resources and teacher community. The app is available for free this school year through Lemonade Day's partnership with Raising Cane's Chicken Fingers. The app can be downloaded for iOS and Android platforms and does not require Wi-Fi for use.