FDA advisers vote in support of RSV vaccine to protect newborns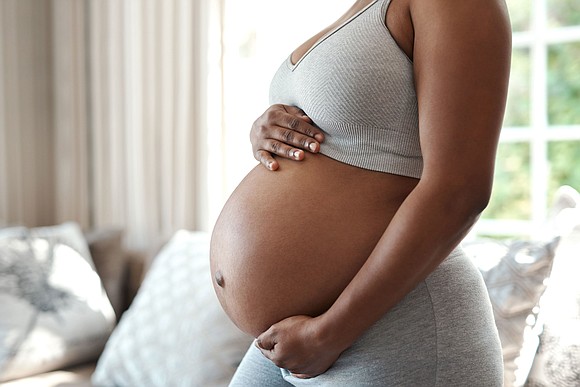 Originally Published: 18 MAY 23 08:00 ET
Updated: 18 MAY 23 16:52 ET
By Jen Christensen, CNN
(CNN) — The US Food and Drug Administration's independent vaccine advisers voted Thursday in favor of recommending approval of a new vaccine to protect infants from respiratory syncytial virus, known as RSV.
The decision now goes to the FDA. If the agency ultimately approves the vaccine, it will be the first to protect babies against RSV – a goal scientists have been working toward for decades.
The maternal vaccine is a single-dose shot would be given to a pregnant people late in pregnancy. It would trigger the development of antibodies that are passed on to the fetus and provide protection for about the first 6 months of the baby's life.
Trials show that the vaccine, made by Pfizer, cuts the risk that infants would need to see a doctor or be admitted to the hospital with a moderate to severe infection, according to a new analysis by government regulators.
Why there's a need for a vaccine
Last year, children's hospitals across the country were so busy with respiratory infections that some had to set up tents or temporary beds in their parking lots to accommodate the flood of patients. Covid-19 on top of the flu and RSV challenged hospitals, but even in a typical RSV season, hospitals stay busy.
RSV is ubiquitous, and although nearly every child will get the virus before they turn 2, most children will have mild cases. RSV infections often look like a cold. For some children, though, the virus can be quite serious.
RSV is the No. 1 reason for child hospitalizations in the US. In a single year, there are about 34 million episodes of RSV-associated lower respiratory tract infections in children under the age of 5, and about 10% need to go to the hospital for treatment, studies show.
Nearly 80% of children hospitalized with RSV before age 2 had no underlying medical conditions, the FDA said in its presentation to the committee Thursday.
Once at the hospital, most kids improve with supportive care, but there is no specific drug to treat RSV. In some cases, the infection can turn into pneumonia and become deadly.
The introduction of a monoclonal antibody developed in the 1990s, palivizumab, made RSV much more survivable for infants who are vulnerable to severe illness, but only a small number of infants qualify for it.
It also comes with some challenges. It has to be given once a month, and logistics can be difficult for parents. Monoclonal antibodies can also be expensive and are not available in every country. The FDA is considering new monoclonal antibodies for infants this year.
Globally, about 64 million people get sick with RSV each year, and at least 160,000 die, according to the National Institute of Allergy and Infectious Disease. RSV causes about 1 in 28 deaths among infants ages 28 days to 6 months worldwide, studies show. But because most RSV deaths don't happen at the hospital, that number is probably an undercount, a 2022 study found.
RSV is costly, too. Every year, the US spends more than $709.6 million on hospitalization for infants with RSV alone, studies show.
Vaccine's protection isn't for life
The Pfizer vaccine is 82% effective at protecting newborns from severe lower respiratory tract infections in the first three months after birth, according to an FDA analysis published Tuesday. It was 57% effective at keeping babies from having to see the doctor for an RSV infection. By about six months after birth, the vaccine was 69% effective at preventing severe disease and 51% effective at keeping them out of the doctor's office for breathing problems.
Pfizer told the FDA committee Thursday that maternal vaccination could prevent up to 16,000 hospitalizations and more than 300,000 visits to the doctor due to RSV among this age group each year if the vaccine is universally applied.
However, the vaccine does not offer protection throughout the child's life like a measles vaccine does. After about six months, it was about as effective as a placebo at keeping babies from having to see the doctor.
Generally, the vaccine was considered safe, and in trials, the number of people who had reactions or serious adverse events were balanced between the group that got the vaccine and the one that didn't.
The safety conversation
One topic that came up in the FDA advisers' discussion was the vaccine's safety data.
The most common side effects in the trials were minor and included fatigue, headache, muscle pain and pain at the injection site.
The data also showed a slightly higher proportion of preterm birth in babies whose moms got the experimental RSV compared with those who got a placebo: 5.7% vs. 4.7%, respectively. The difference is not considered statistically significant, so it could be due to chance.
Rates of preterm births in both groups were lower than what's reported in the general population, which is about 10%. Most infants, even when born prematurely, were delivered after 34 weeks of pregnancy, just a few weeks shy of their due dates.
Late-stage trials of a different maternal vaccine for RSV created by the drug company GSK were stopped in February over safety concerns. There was a higher risk of preterm births among mothers given the GSK RSV vaccine in the study, compared with those who got a placebo, according to a report published in the journal BMJ.
In the case of the Pfizer RSV vaccine, Dr. William Gruber, the senior vice president of Pfizer Vaccine Clinical Research and Development, told the FDA committee Thursday that there is "no definitive evidence to suggest that there in fact, is an increased risk of prematurity."
Pfizer said it plans a large postmarket safety study that will use large databases of commercial claims data, including Medicaid data, to help evaluate safety endpoints – including preterm birth – in everyone who gets the vaccine.
With the Pfizer RSV vaccine, there were 17 deaths in the main study, the government's analysis found: five in the group that got the vaccine and 12 in the group whose moms got a placebo.
The FDA agreed with Pfizer's analysis that four of the five deaths in the immunized group were probably not related to the vaccine. With one of the deaths, a baby born very prematurely 10 days after the child's mother was vaccinated, the agency said it couldn't exclude the possibility that it was related to the vaccine.
One infant in the placebo group died of an RSV infection.
Next steps
The FDA advisory committee will spend Thursday discussing the pluses and minuses of the vaccine and voting on whether to recommend that the agency approve the vaccine for people in their second or third trimester.
The FDA takes the committee's vote into consideration, but it does not have to follow its lead.
The only other approved RSV vaccine, made by GSK, is for older adults. Pfizer's RSV vaccine for older adults is being considered for approval.
Many pediatricians say they are hopeful that this vaccine will be approved.
Dr. Bill Muller, an infectious disease physician at Ann & Robert H. Lurie Children's Hospital of Chicago, said anything that would decrease RSV infections would be a "welcome intervention."
"Just decreasing the amount of disease that we see would really be an important advance in pediatric medicine," said Muller, who is also a professor of pediatrics at the Northwestern University Feinberg School of Medicine.
"This could make a huge difference," said Dr. Amy Edwards, associate medical director of pediatric infection control at UH Rainbow Babies and Children's Hospital in Cleveland. The trick, she said, will lie in educating people about why they might need this vaccine.
"RSV is such an underreported illness that unless you're one of the people who has a child that's been affected by it or know someone in your family, I think it flies under the radar. But any pediatrician will tell you, RSV puts as many people in the hospital every year as flu does and kills as many," Edwards said. "If you look at the protection that the vaccine provides to newborn babies, it's tremendous, and you can ask any mom of any kid that needed to be in the ICU for RSV. They'd tell you how much they would have given to have this vaccine with they were pregnant to protect their newborn babies.
"If the mom gets vaccinated during pregnancy and babies have better outcomes, meaning fewer ICU admissions, that's totally game-changing."
CNN's Brenda Goodman contributed to this report.