Your Ultimate Guide to Asian Restaurant Month: Explore Cuisines, Earn Points, and Win Prizes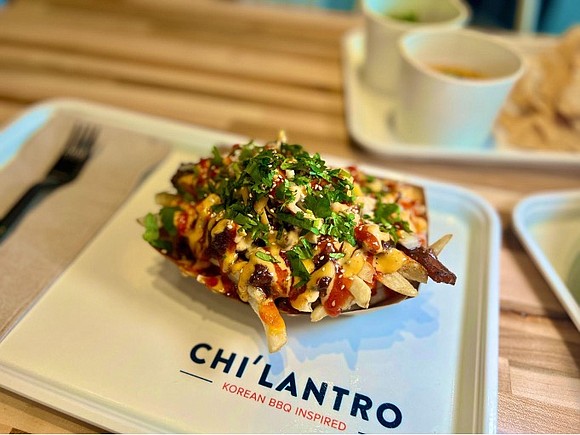 The month of May is Asian American Pacific Islander Month (AAPI) Heritage Month and the Houston Asian Chamber of Commerce is celebrating their third annual Asian Restaurant Month in partnership with Houston First Corporation. This year the event has grown to more than one hundred restaurants to try during your journey through the ten plus ethnic cuisines to explore. From now until May 31st, you have the opportunity to take advantage of the Asian Restaurant Month digital pass, which offers not only a comprehensive directory of participating restaurants but also the ability to earn points and redeem them for exciting prizes by simply checking in at each location. With the pass easily downloadable on your phone, you can browse different cuisines using the filters or find restaurants that are conveniently located nearby. It's a great way to discover new dining experiences and have some fun along the way!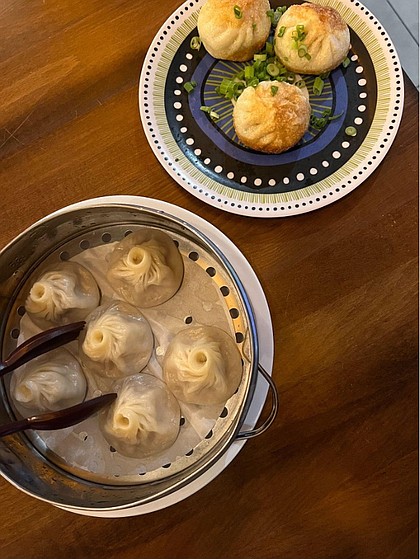 To assist you on your Asian Restaurant Month journey, Houston Style Magazine is providing a guide to get you started.
Dumplings - Trendy Dumpling (@trendydumpling)
3285 Sw Fwy. Houston, TX 77027
If you are looking for a dumpling experience, Trendy Dumpling is the place to go. They are mostly known for their many varieties of dumplings like Soup Dumplings, Crispy Bottom Bao, and Truffle Soup Bao. Each one of their dumpling varieties are hand made in the restaurant. They even have hand pulled noodles available. Make sure you add chili oil to add a bit of spice to every bite. The dumplings are just a small portion of their menu. Be sure to try some of the other flavorful dishes on the menu.
Korean BBQ Inspired - Chi'Lantro (@chilantro)
1324 N Shepherd Dr. Houston, TX 77008
This Austin-based Korean BBQ Inspired is now in Houston. They are most famously known for their Shark Tank deal making dish, the original Kimchi Fries. Visit this fast-casual restaurant to try their signature bowls, Ssams, and more. Choose from their K-Pop Chicken, Korean BBQ Steak, Marinated Tofu or Spicy Pork for your meats and then add on their Korean-Mexican toppings and sauces to add to your custom bowl. They also have delicious shareables like the Chi'Jeu Queso or Guacamole and Chips.
Filipino - Be More Pacific: Filipino Kitchen and Bar(@bemorepacific)
506 Yale St. Suite E, Houston, Tx 77007
Filipino food is one of the "Original Fusion Cuisines" bring together influences from Spanish, Malaysian, Japanese, Indian and American cuisines. Here at Be More Pacific: Filipino Kitchen and Bar they are bringing a wide variety of traditional Filipino dishes like Pork Sisig, Lechon Kawali, Lumpia and Panchit Bihon. They also offer the famous Kamayan Feast Experience which has things like Marinated Ribs, Shrimp, Lumpia, and many other things on top of a banana leaf.
Indian - Amar Indian Cuisine(@amar.houston)
1855 Barker Cypress Road #100, Houston, Tx 77084
Amar Indian Cuisine by Chef Bikash Adhikari is a North Indian restaurant that serves many traditional dishes including Saag Paneer, Vegetable Pakora, Chicken Biryani, Butter Chicken and Chicken Tikka Masala. They also have a wonderful lunch buffet during the week that includes many dishes for you to try. If you have been wanting to explore Indian cuisine, starting out with a lunch buffet is the perfect way for you to begin your exploration through this deliciously enlightening cuisine.
Late Night - Fu Fu Restaurant (@fu_fu_restaurant)
9889 Bellaire Blvd #E209 Houston, Tx 77036
Located in the heart of Chinatown Houston, Fu Fu Restaurant is a Chinese and Vietnamese restaurant that has hot pot along with a wide variety of dumplings. They also have dishes like Crispy Roast Duck, Mongolian Beef, General Tso's Chicken, Fried Rice, and Noodles. The best part about this restaurant is that they are open seven days a week until 3 am. So this is a delicious spot to try if you are looking for something late at night.
Ramen - Samurai Noodle (@samurinoodlehtx)
1801 Durham Suite #2, Houston, Tx 77007
Samurai Noodles, a specialty Japanese Ramen shop, has been making handmade noodles and fresh made broths. One of their most popular items on the menu is the Shouyu Tonkotsu Ramen which is made with a pork and chicken base broth and their handmade noodles. It is also available Spicy which includes their house made blend of spicy sauces. They also have other dishes to start with like their Pork Gyoza, Shrimp Shumai, Karaage Chicken or Korroke. No matter what ramen you choose, make sure you add an egg for a little extra excitement.
Thai - Sao Lao Thai Cafe (@sao_lao_thai_cafe)
5013 N Shepherd Dr, Houston, Tx 77018
Sao Lao Thai Cafe is a Northern Thai restaurant concept by Souli Phaduangdet. They opened this restaurant after closing their Thai-Mexican food truck Pho-jita in 2021. It is reminiscent of the owners heritage of Thai and Lao descent. They are known for their Thai Boat noodles, Nam Khao, Lao Chicken Noodle Soup and Drunken Noodles. You will also find their famous Thai curry dishes as well.
Sushi - Money Cat (@moneycathtx)
2925 Richmond Ave Ste 140 Houston, Tx 77098
Money Cat is a modern Japanese restaurant located in Upper Kirby by Chef Sherman Yeung. Some of their most popular dishes include the Katsu Sando, Maitake Karaage and the King Crab Chawanmushi. Here you can find an upscale and elevated menu filled with sushi nigiri and sashimi as well as amazing desserts.
Alexandria Jack writes about food and culinary focused events for Houston Style Magazine. Follow her on Instagram (@dinnerwithalexandria) or Twitter (@foodwriteralex). Send her news tips to editorial@stylemagazine.com.