New Study Reveals Excess Mortality and Years of Potential Life Lost Among the Black Population in the US from 1999-2020
The Journal of the American Medical Association (JAMA) said their results show that new ways of doing things are needed. JAMA looked at statistics from the Centers for Disease Control and Prevention
By Stacy M. Brown, BlackPressUSA.com | 5/24/2023, 6:10 p.m.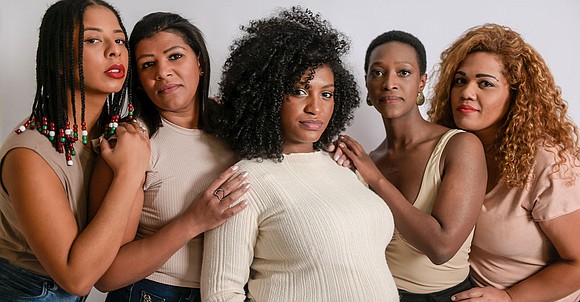 A new study shows that after some progress, the number of deaths and years of possible life lost among America's Black population stopped going down and then started going up again.
The Journal of the American Medical Association (JAMA) said their results show that new ways of doing things are needed.
JAMA looked at statistics from the Centers for Disease Control and Prevention (CDC), which showed that when the coronavirus pandemic hit the world in 2020, the number of deaths and years of potential life lost went up.
Compared to white people, 1.63 million more Black people died than they should have.
Experts said that's the equivalent of 80 million years of potential life during the study period, which took place from 1999 to 2020.
"After a period of progress in reducing disparities, improvements stopped, and differences between the Black population and the white population got worse in 2020," JAMA experts wrote.
Because of the pandemic, experts stated that years of growth had ended.
They said the pandemic affected Black Americans more than other groups.
Herman Taylor, one of the study's authors and head of the cardiovascular research institute at the Morehouse School of Medicine, said, "The study is very important for about 1.63 million reasons."
"Real lives are being lost. Real families are missing parents and grandparents," Taylor declared.
"Babies and their mothers are dying. We have been screaming this message for decades."
Clyde Yancy, an author of the study and chief of cardiology at Northwestern University's Feinberg School of Medicine, told reporters that high death rates among Black people have less to do with their genes.
However, it has more to do with the country's long history of discrimination, which has hurt generations of Black people's chances of getting an education, a good place to live, and a good job.
Yancy said that Black areas redlined in the 1930s, meaning that mortgages and other investments were too "high risk" for them, are still poorer and sicker today.
Yancy remarked that there were also more COVID infections and deaths in ZIP codes that used to be redlined.
"It's very clear that we have an uneven distribution of health," Yancy said. "We're talking about the freedom to be healthy."
In 2021, non-Hispanic white Americans could expect to live to 76 years old, but non-Hispanic Black Americans could only hope to live to 71 years old.
A big reason for this difference is another study that showed that non-Hispanic Black babies are 2.5 times more likely to die before their first birthday than non-Hispanic white babies.
Non-Hispanic Black mothers are more than three times more likely to die from a pregnancy-related problem than non-Hispanic white moms.