'The Voice' crowns winner and bids Blake Shelton farewell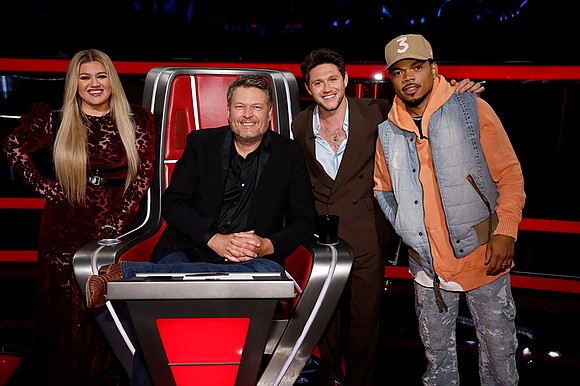 Originally Published: 24 MAY 23 10:25 ET
By Marianne Garvey, CNN
(CNN) — It's the end for Season 23 of "The Voice" and also a farewell for Blake Shelton.
Tuesday's "The Voice" finale was Shelton's final episode on the singing competition series. Fellow original coach Adam Levine was on hand to greet Shelton on the stage.
"Don't screw it up. It's your last show," Levine joked.
Shelton had two singers in the running but Gina Miles was named the Season 23 winner, with Team Niall winning. Second place went to contestant Grace West.
Former judges and show crew said goodbye to Shelton with videos and hugs, while his wife Gwen Stefani, who he met when she was a coach on the show in 2014, spoke in a video message about her love for him.
"When I first came on the show, our lives were having this parallel destruction happening and then next thing you know Blake and I start becoming besties and falling in love," Stefani said. "It's hard for me to even talk about it without getting super emotional."
Shelton recalled meeting Stefani on the show, calling it "the greatest thing that's ever happened to me in my life."
Also saying farewell were fellow superstars Dolly Parton, Nick Jonas, John Legend, Usher, Camila Cabello, Jennifer Hudson and Pharrell Williams. Shelton's past singers performed a cover of "Good Riddance" by Green Day.
"I don't even know what to say." Shelton said.
Before the episode aired, Shelton tweeted about his last show, writing, "Thank you to everyone… the crew, the coaches, the contestants, the fans, and my wife who have made these some really great years. Love y'all!!!!!!"