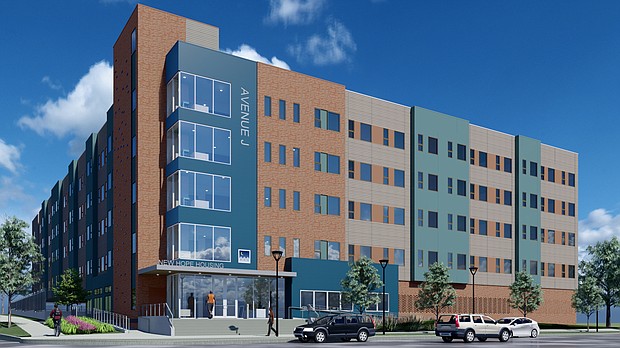 New Hope Housing Avenue J architectural rendering
Stories this photo appears in:

New Hope Housing Building Community for Working Poor Families
Jason lost his job during the COVID-19 pandemic. As the country began to shut down to curb the spread of the virus, businesses closed, some permanently. Many people lost their jobs. They then lost their ability to afford their rent, among other basic essentials. Jason – like many others – now faces eviction and the possibility of becoming homeless. He does not know where to turn for help.