Winning the War Against Ancient Diseases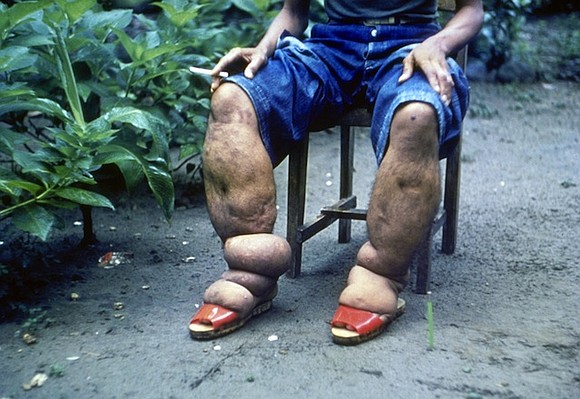 By Susan Scutti
CNN
(CNN) -- The World Health Organization is on track to meet its goals to control, eliminate or eradicate sleeping sickness, Chagas and other ancient illnesses by 2020.
At Wednesday's Global Partners' Meeting in Geneva, WHO recognized the goals set forth in the Neglected Tropical Diseases Roadmap and the achievements of the past decade.
One billion people were treated in 2015 for neglected tropical diseases, which blind, maim, disfigure and debilitate hundreds of millions of people on the planet, according to the new WHO report.
Another point of pride: In 2016, just 25 people worldwide were infected by Guinea worm disease or dracunculiasis, a parasitic infection transmitted by contaminated drinking water. And more than 60%, or 114 million people, received treatment for onchocerciasis or river blindness, a parasitic disease transmitted by blackflies.
"By 2030, (neglected tropical) diseases could be part of history," said Dr. Dirk Engels, director of the WHO Neglected Tropical Diseases department. "In general, I can say there is a lot of progress that is being made."
Poor people who live in remote, rural areas, urban slums and conflict zones are most at risk for these diseases, which generally flourish in places where unsafe water, inadequate hygiene and sanitation, and poor housing conditions are status quo. 
Hero origin story
In 2007, a group of global partners convened by the WHO, agreed to tackle neglected tropical diseases together. A year later, the WHO published its Global Plan to Combat Neglected Tropical Diseases. Around the same time, the London Declaration on Neglected Tropical Diseases assembled partner organizations to try to help achieve these goals.
"That combination has been extremely powerful and constructive," said Dr. Julie Jacobson, an expert in the field and a representative of the American Society of Tropical Medicine & Hygiene. Looking at the data before and after the WHO published its first plan in 2008, global achievements in reducing neglected diseases went from "pretty stagnant" to "increasing, sequentially, every year, the number of people that have been reached and countries that have achieved their targets," said Jacobson.
"There's now nine countries that have been validated as eliminating lymphatic filariasis, on a national scale," said Jacobson, who added that the first country in Africa, Togo, was announced this week. Lymphatic filariasis, commonly called elephantiasis, is a mosquito-borne infection that causes abnormal enlargement of limbs and genitals.
The WHO also reports a total of 556 million people received preventive treatment for elephantiasis since the initiative began.
"You know we're not going to hit every 2020 target," said Jacobson. Still, she added, the substantial progress made by collaborative efforts across the globe is "very impressive."
The 5 interventions
In its roadmap, WHO recommends five interventions for controlling neglected tropical diseases.
The first two -- preventive chemotherapy and innovative disease management -- Engels refers to as "medical interventions," since both involve direct treatment for patients.
"There are some diseases where you can only treat early when the symptoms occur, like sleeping sickness, like Chagas disease, like leishmaniases," said Engels.