Kurios Review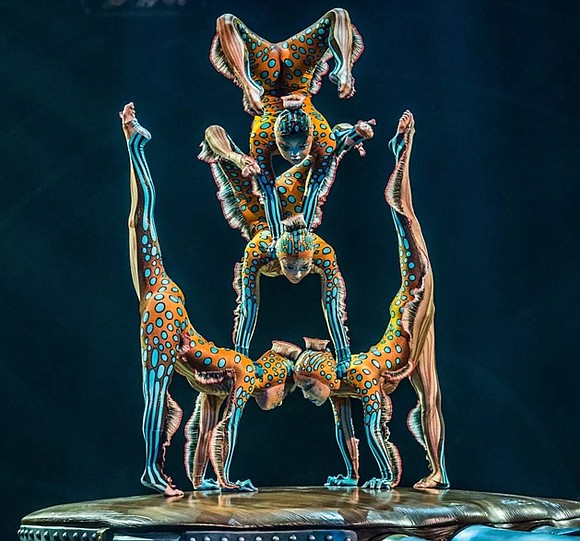 Cirque De Soleil has not only taken over the idea of the "big top" with its extravagant exhibitions of artistry, they've rolled out series in the name of Michael Jackson & more. KURIOS, the latest series from the performance art troupe lived up to the predetermined hype in Houston.
Called "a cabinet of curiosities", KURIOS manages to incorporate talent both old and brand new in its display of being an otherworldly, steampunk carnival. From jugglers to invisible lion tamers, the act borders a bit on absurdity, daring the viewers to suspend disbelief and invite themselves into the newly minted world. With an added sense of mystery, KURIOS manages to build a connection towards the showmanship of circus acts of yesteryear with the aura and mystery of today's performances.
Even if KURIOS is a new exhibition, Cirque can't help themselves but bring out old tricks to get a rise out of the crowd. Performers will hang out in disguise amongst the audience, interacting with the crowd or disposing themselves to their own world. But once the lights dim down, every one retreats to their proper position for the show and most importantly, the world to arrive.
The arc of KURIOS is an intriguing one. Led by a presumed and wildly believable mad scientist named billed simply as Seeker, he springs to life once the arena clock nearby hits 11:11. Playing up to the idea of the "mad scientist" caricature made famous by Jerry Lewis amongst others, the Seeker is pulled away from his reality and transported into one of whimsy; colorful and tangibly perfect for him. It is the complete opposite of his drab original surroundings. A live band kicks up, roaring through the audience dressed as a miniature train with the steam engine being replaced by a resplendent collection of horns, banjos and accordions.
From there the show transitions into Chaos Synchro 1900, a large swarm of drum, dance and juggling all beating down upon the senses. Platforms and other set pieces will arrive, daring the audience to keep up with everything occurring with seamless transitions. One moment your eyes dart to the contortionists and the comedians operating on air and pure magic, the next your attention is lifted elsewhere. By the time the story slows down to focus upon the Monde Inverse (think a Mad Hatter inspired dinner-party only upside down) in act one and the Filet Grand Rebond (acrobatic daredevil fish), you're barely letting your mind crawl to a point of recognition. It is literally a sensory overload that is woven tightly together.
No matter the city or the stage space, the KURIOS crew managed to not let a single space go untouched or unnoticed. Acrobats and aerialists make certain to work within a certain spectrum that you cannot forget them, even as their bodies come dangerously close to scaffording and other rigs. From mystifying choreography to the added sense of intrigue, KURIOS makes certain every possible mistake is impossible to occur. I'm more than certain Michael Jackson would have loved this troupe on the This Is It tour had it ever fully come to fruition.
Family friendly and fun for all ages, KURIOS allows many a fan whether it be of general magic or the circus as a whole to suspend disbelief and gather in a world that will constantly amaze them.