Fossils and Gems Combine for Exquisite New Jewelry Collection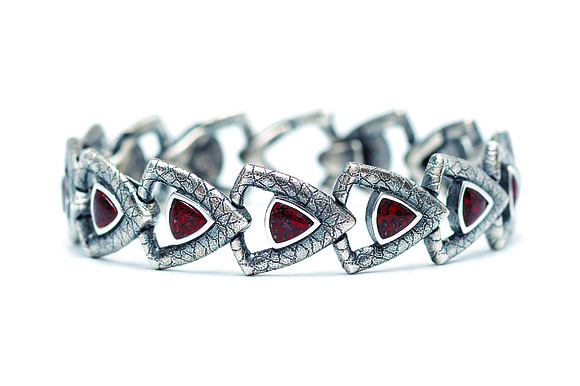 I'm a guy that loves male accessories and it's not often you find good quality ones. After viewing the William Henry Collection, I thought, "These bracelets are nice and will accessorize well with most things." Beyond that I had no real opinion of the brand to be completely transparent. All of that changed when what I thought would be a fifteen minute, five question interview turned into something much more. And after learning more about William Henry the brand you'll have a new appreciation for jewelry as well.
William Henry is a men's luxury accessory maker that pairs standard materials that most are familiar with exquisite materials that are not so common in his new Pulse Collection. Jewelry in this line combines materials such as lava stone and dinosaur bone with sterling silver and amber to make unique beautiful pieces.
Designer and Entrepreneur Matt Conable started the company in 1997 and is now the sole owner. He started off making knives on the beach after dropping out of an Ivy League school and that lead to winning awards and having his knives in museums. All of this happened before his 30th birthday and even then he wasn't sure if it was something he was going to make a career out of.
That all changed when someone made him an offer to partner with him and William Henry was born. From knives to bracelets, cuff links, rings and other pieces, the William Henry Collections are some of the most distinguish in the market. The bracelets represent a shift in what they have been doing because everything up to the bracelets has been more utensil based. What I like most about the bracelet line is that they are staying true to what makes people buy William Henry in the first place, the uniqueness of each piece.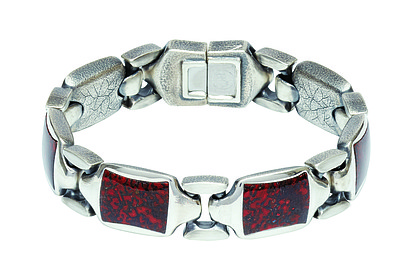 "Hand-forged tapestries in metal, chisel carved silver, hand-burnished gold inlay, fine hand engraving, exotic materials, and inlaid gemstones are interwoven into stunning pieces of timeless stature. The distinctive character of the artistry and the personality of the materials make this brand's every creation truly unique. No two pieces are alike," said Conable.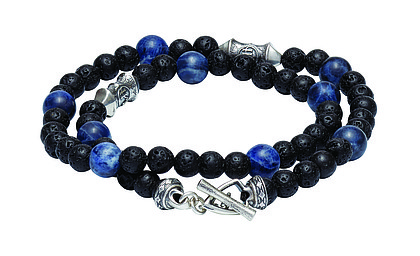 I personally love the detail in each piece. They don't feel or look mass produced. They're also priced as they should be and I say that because often times we forget that quality is going to cost a little more. These bracelets aren't the ones that will break if you hit your wrist on the door or drop it on the floor. You don't need a watch to make the bracelet pop. They stand out all by themselves.
For more info, go to www.williamhenry.com.