Google Salutes the Birth of Hip Hop with Interactive Doodle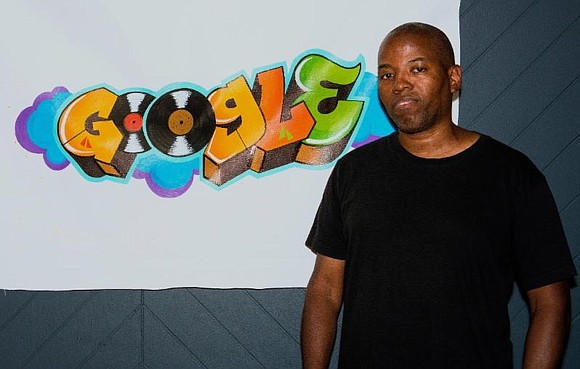 Cey: Everybody on this project was so excited to be a part of it, which made me excited too. I could add an authentic point of view and represent all the people who helped start the movement, even the ones who are no longer here. The project is rooted in honoring the past.
The Doodle pays homage to many early pioneers of Hip Hop. How did you decide who to include?
Perla: We started with a big list of people and narrowed it down based on a ton of research and conversations with close partners versed in all things Hip Hop-like Lyor Cohen, current head of YouTube music and a legend in the music industry who has signed some of the greatest Hip Hop artists ever. We also wanted to make sure we represented the diversity in Hip Hop and featured the women who were a huge part of the early days but often aren't talked about.
Kevin: Part of the Doodle is a "record crate" that has legendary samples you can listen to. You've probably heard these samples in a Jay-Z or Kanye West song but few people know who actually created them. Perla and I were in tears one day because we added a bunch of fresh beats from our childhood-the samples behind the Puff Daddy, Tupac and Notorious B.I.G. songs we loved growing up. We were totally going down memory lane.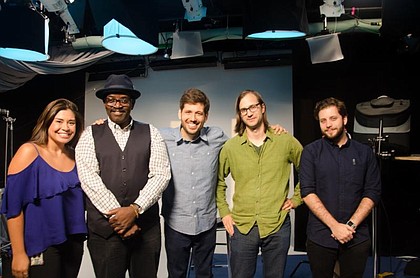 How does this compare to other Doodles?
Perla: We've never done a Doodle like this before, both because of the technical challenges and the many voices and collaborators we wanted to include. It was both unnerving and exciting to tackle this because so many people have been touched by Hip Hop in some way-so how do you do it justice?
Ryan: There's a lot that went into figuring out what bitrate of audio you needed to scratch records, how to sync up the beats correctly, and the complexities around animations were firsts for us. We're always trying to one-up ourselves, to exceed the expectations of people who love our Doodles. This one represented all the things Doodles are good at: storytelling, interactivity and education.
How did you get into Hip Hop? What's your earliest memory of Hip Hop?
Kevin: I got a lot of exposure to Hip Hop growing up in Louisiana. I was this artist kid in a suburban conservative area-I identified with the spirit, angst and celebratory energy of Hip Hop. I'm also a music trivia nerd-when I was a kid, my dad would quiz me whenever a song came on the radio. I've tried to work that music trivia into this Doodle at every chance.
Ryan: Hip Hop was part of the fabric of my upbringing. I grew up in suburban Indiana-in an environment dramatically different from the Bronx where Hip Hop was born-but as soon as we got cable, I started watching "Yo! MTV Raps." One of the most exciting things about working on this Doodle was that we got to collaborate with people like Fab 5 Freddy and Prince Paul, one of my all-time favorite hip hop producers.