Natchez, Mississippi: History and Heritage On Every Corner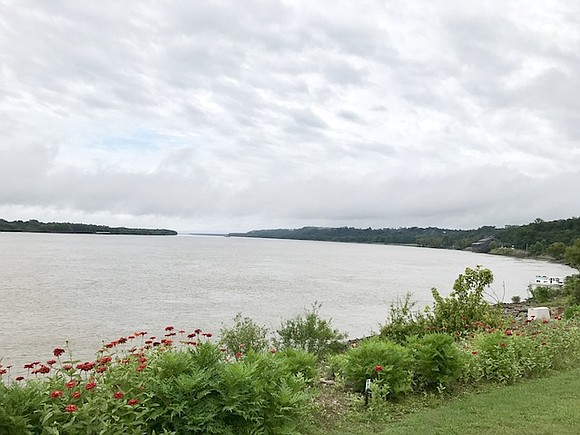 Nestled along the banks of the curvy Mississippi River and situated high on The Bluff is a piece of preserved United States history that tells a story for generations to come. Natchez, first settled by the French in 1719 – 1729 makes it the oldest city to be established along the Mississippi River! Once considered the second wealthiest city in the U.S. (behind NYC) in the 1800s, Natchez was a retreat for many well-known millionaires. There is no doubt that the history of Mississippi is the history of America. The Magnolia State continues to leave its imprint with playing a pivotal role in the Civil War and later serving as the setting for some of the landmark events in the struggle for Civil Rights. Today, Mississippi is easily regarded as a unique and rich intersection of history, architecture, commerce, culture, and the arts.
The History:
When I first received word that I would be taking a press trip to Natchez, I knew I was in for a history lesson! My first full day was packed with history tours of the city, with each touching different historic events that took place during the founding years of the United States of America.
"Natchez, Mississippi grew up with our nation", said Mayor, Darryl Grennell. It begins in prehistoric times, when herds of buffalos traced out a route known as the "Natchez Trace." Native Americans, traders, missionaries, and early pioneers would later travel this same path. History reports that Chickasaw and Choctaw Indians, Scotch and Irish, slaves, and settlers have all called Mississippi home. During the Civil War, the city was spared the destruction due in part to a relatively peaceful surrender to Union troops. With over 1,000 structures listed on the National Register of Historic Places, and more than 75 neoclassical and Greek revival style homes, Natchez is home to more antebellum dwellings than any other American city. What is even better is many of the historic homes are available to tour year round as the privately owned antebellum homes never close.
The People:
Today, Natchez is home to more than 15,000 people from all walks of life. In a smaller city, it's obvious that everyone will either know each other or of each other. But, what stood out was how the locals not only spoke to each other, but also took the time to ask, "How's your day?" or "How's your family?"
While visiting, I had the opportunity to attend the "Sweet 16" Natchez Food and Wine Festival. This event has become one of the most anticipated events in the Natchez, Mississippi area. There I had the chance to mix and mingle with many locals and visitors who traveled from all over whom shared their outlook on "The Bluff City."

"Natchez, MS has been an international city since it was born. People came from the world to trade and everybody was multicultural then. It was our people that came together and built a beautiful river city and we are still that way," said Rene' Adams, co-chair of Natchez Food and Wine Festival.