Fill Up Your Food Tank Without Emptying Your Wallet at The Oceanaire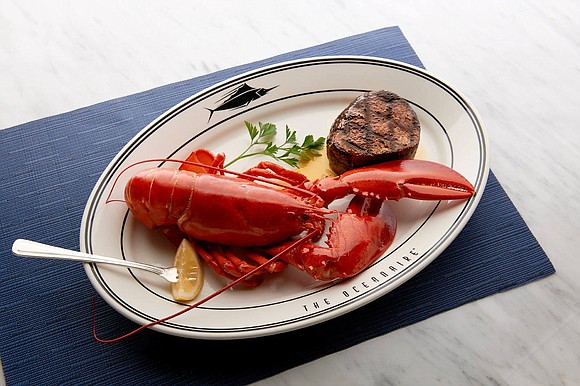 So, we are well into week 3 of Houston Restaurant Weeks (HRW) and are rounding third bringing it home. But, before we do let's recap week two! Of course, with every #EatingWithStyle segment that I write, I want to bring you something out of the norm. This week I wanted to taste more bang for my buck! It was #SundayFunday and my siblings and I planned to have a sibling dinner. Since I'm always the one picking the restaurants I suggested The Oceanaire Seafood Room. I have perused over the HRW list at least 100 times, and while I could be wrong because so many restaurants are participating and giving back, I believe Oceanaire is the only restaurant that has a Surf & Turf on their menu (that doesn't include a surcharge).
The Oceanaire Seafood Room is tucked in a corner of the Galleria Mall located in Houston, TX, nestled next to Peli Peli and Kona Grill. With their seafood being imported every 24 hours, their commitment to freshness sets them apart from the rest. Their culinary team is headed by Executive Chef Lawrence Kirkland.
"Only top-of-the-catch fish from the world's most reputable suppliers is served, and each dish is carefully crafted to ensure the restaurant's high standards of quality and flavor are exceeded. The menu is based on market availability, therefore our selections change each day," said Chef Kirkland.
But enough of the big talk WHAT DID I EAT?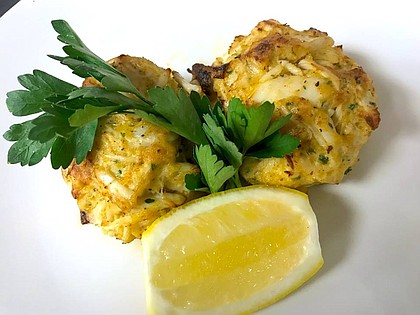 For our first course, I had the Mini Crab Cake. Yes, it is mini and there is only one, but it's packed with flavor! The creamy mustard mayo opened up the flavor of the fresh crab and onion. It wet my appetite for my second course. My five siblings choose, the Shrimp Diablo (large bacon wrapped shrimp with cream cheese and jalapeno), Seafood Gumbo (shrimp, crab, and andouille sausage), which comes in a cute teacup with just the right amount of rice, and Salmon smoked to perfection with capers, pickled shallots and whole grain mustard mayonnaise.
For my second course, I surfed & turfed with a 5oz Prime Flat Iron Medium Rare Steak, and a fresh 5oz Lobster Tail. Add garlic butter sauce and a shared a 'la carte side order and I was reaching full on my food tank! My siblings rode my wave and surfed right along with me, with the exception of my baby sister who choose the cheesy Shrimp & Grits (5 sautéed shrimp with Cajun butter sauce & white cheddar grits).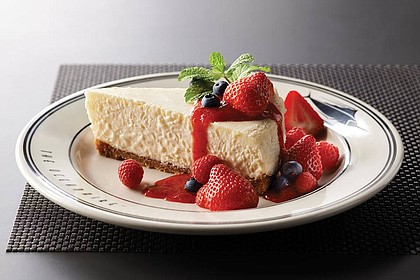 By this time, we were so full that we forgot that we had dessert coming. I choose the Cheesecake, which is your traditionally made cheesecake with a graham cracker crust, caramel and chocolate drizzle, topped with chopped nuts. My siblings choose the same thing with the exception of my younger sister who went with the Key Lime Pie.
If you are thinking that you are not getting enough food when you go dine, maybe you are visiting the wrong restaurant. As if this amazing meal wasn't enough, The Oceanaire Seafood Room also gives you the option to choose a bottle of wine (Chardonnay or Cabernet) for an additional 35 dollars. The service was amazing and the atmosphere gave my siblings the perfect dinner we needed before we sent off our baby sister to Texas A&M to start her sophomore year. If you visit them tell them TotallyRandie sent you!
For HRW menu visit: HoustonRestaurantWeeks.com