Taylor Swift's New Music Video: A Guide to What It All Means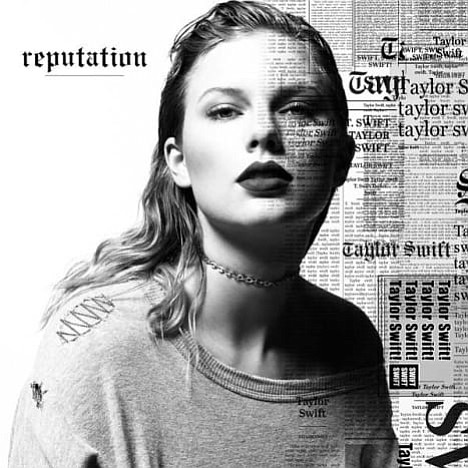 By Lisa Respers France, CNN
(CNN) -- Taylor Swift has used her latest video to throw some shade and let the world know she's heard everything people have been saying about her.
Swift premiered the video for "Look What You Made Me Do" Sunday night at MTV's Video Music Awards and it was a lot to take in.
The singer, who had been keeping such a low profile for so long that fans had started to worry, posted in an Instagram caption over the weekend saying "There will be no further explanation. There will just be reputation."
It was a clever tease, given that "Reputation" is the name of her new album set to drop on November 10.
Since Tay has yet to give the low down on what it all means, we'll attempt to break it down for you:
The death of her rep
The singer gets right down to it, opening up her video with a tombstone that reads "Here lies Taylor Swift's reputation" before a zombie version of Swift climbs out of the grave.
And how did her reputation die?
The viewers don't get a cause of death, so one is left to assume Swift is making a statement about all the bad press she's gotten in the last year or so with everything from her break up and spat with producer and DJ Calvin Harris, to her highly-publicized falling out with rapper Kanye West and his wife, Kim Kardashian.
Swift and the couple have had competing narratives as to whether Swift signed off on West calling her a "b*h" in a song lyric.
Some fans think Swift took a shot at West with the lyrics "I don't like your little games, don't like your tilted stage/The role you made me play of the fool, no, I don't like you." The rapper's last concert tour featured a floating and tilted stage.
The moment at the end of the video when Swift said "Getting receipts, gonna edit this later" as she pointed her camera phone and mimicked the act of recording a video was interpreted by some fans as a swipe at Kim Kardashian, who was said to have "brought receipts" to her husband's spat with the pop star.
Said "receipts"-- an internet catchphrase used to call for proof or evidence -- was a video of a phone conversation between the rapper and Swift, which Kardashian said proved the singer knew about the song lyric she later complained about. Swift shot back at the time that no where did the video show her approving being called a "b*h."
Shading an old frenemy?
The internet also has some theories about a scene in which Swift dressed up to look like Katy Perry.
One fan tweeted a screen grab of the scene writing "#TaylorSwift personates #KatyPerry holding a #Grammy because Taylor has plenty & Katy doesn't have one."
The two have had a long-standing feud and interestingly enough Perry was the host of the VMAs this year.
Remember the Tay-shirt controversy?