Mother of Rapper T-Pain Launches Private Catering Company, Goldfire Private Chefs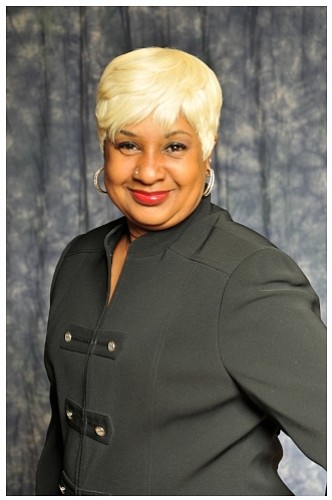 ATLANTA– Originally from the Bahamas, Aliyah "Mamapain" Najm found her passion for cuisine while working at her parents' restaurant. She eventually moved to Tallahassee, Florida where she and her then husband opened a seafood restaurant. Aliyah quickly became an indispensable asset to the restaurant, bringing her exquisite palate and creativity to everything she touched.
In November 2016, Aliyah showcased her culinary talents on the Food Network's hit television show, 'The Clash of the Grandmas', a role in which she wowed the judges and audience members with her refined, contemporary cuisine. Aliyah's creativity, spontaneity, and colorful personality won her first prize on the cooking show.
As part of her job to inspire and educate, she is now representing some of the most experienced and talented chefs in Atlanta with the launch of her new company, Goldfire Private Chefs.
"As I maintain my independence, creating Goldfire Private Chefs allows me to capture the hearts of people through great food and professional service. I am confident and proud of our team of extraordinary chefs. We are here and ready to serve you," stated owner, Aliyah Najm
Goldfire Private Chefs offers a range of services for its clients: dinner/cocktail parties, birthday/wedding celebrations, catering services, in-home/group cooking classes and meal prep services. Their team is trained to treat your special event as an extension of their own—where food is shared, memories are created, and souls are fed.
"This was an opportunity for me to support a dream of my mother. Gold Fire Private Chefs catered my birthday party and all of the guests loved the food as it was full of flavor. In addition, they provide daily meal plans for me. The chefs are professional as they provide various cuisines with exceptional presentation," T-Pain said.
All services accommodate dietary restrictions of our clients which can include meals for special diets for illnesses or weight loss. Their specialty is helping clients entertain guest through their superb culinary dishes.