Black History & The Education Of Hidden Figures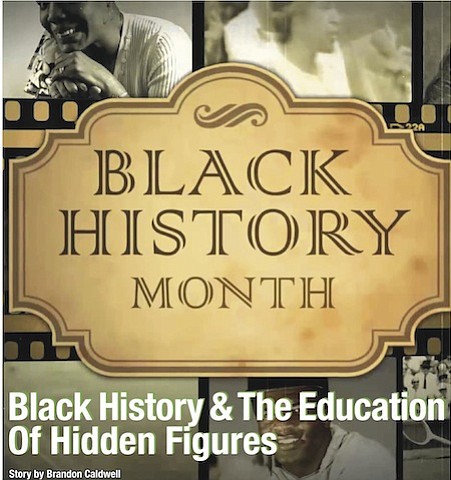 At schools across the country, the vibrancy of February is all the same. There are the morning announcements, with school wide events announced; birthdays lauded, teachers and school teams having imaginary flowers thrown on their name. Then comes the obligatory read out of a Black History Month figure. Some students roll their eyes of boredom, others, too disinterested to care. Yet there is one student, his or her ears perked up, waiting to feed into someone new. They're anticipating a new fact, a new lesson, a new hero to look upon.
The crackle of the intercom momentarily grasps attention. "And for today's Black History fact, we have Garrett A. Morgan. Garrett A. Morgan was the inventor of the traffic signal and the gas mask which helped our soldiers in World War I."
Without hesitation, the child groans. "We learned about Garrett A. Morgan last year," they say in a huff. The sentiment carries over to school issued Black History programs and curriculum. There, students are pacified with stories about Martin Luther King Jr, Rosa Parks, Frederick Douglass & Jackie Robinson. There's a dash of Harriet Tubman, Sojourner Truth, Louis Armstrong & Madam C.J. Walker. But the names get repeated throughout history, as if they are the lone figures of Black History children need learn and endure within them.
As Texas battles with activists who want more out of the books and course curriculum their children are handed, the stories of "hidden figures" within Black History are beginning to seep out and take form. No longer in the shadows of buried paragraphs and one-liners, these individuals are gaining their recognition. Whitney Houston & Bobby Brown, two members of entertainment history that carry their own panache and regality once told MTV, "We need a longer month" and "Black History should be all year" respectively. Maybe the "Something In Common" couple had it right.
The history of minorities in America does not carry the meat and potatoes of textbooks, whether it be in elementary classes or AP high school courses. For African-Americans, there's discussions of the slave trade, the 13th Amendment and then small mentions up until the 1950s. For civil rights, there are a few chapters but they only cover bullet points, beginning with the Brown v. Board of Education ruling in 1954 that should have ended Jim Crow and desegregated the schools, but didn't. There's Parks, refusing to give up her seat and getting arrested for it. There's the sit-ins, the "I Have A Dream" speech, the passage of the Voting and Civil Rights Acts and it concludes with the assassination of King in 1968. That's only in regards to African-American history. In Mexican-American history, textbooks focus squarely on war, with little innovation or celebration in between. The various Indian tribes that ruled Mexico before being conquered by the conquistadors? A mere elongated footnote on the road to American colonization by the Europeans. There's a transition into Mexican history but that gets diluted as a prop for Texas independence and the eventual Mexican American war of the 1840s. It won't be another 120 years until the Mexican-American fight for civil rights via Cesar Chavez is mentioned, if your textbook would dare cover it.