After ICE Arrests, Fear Spreads Among Undocumented Immigrants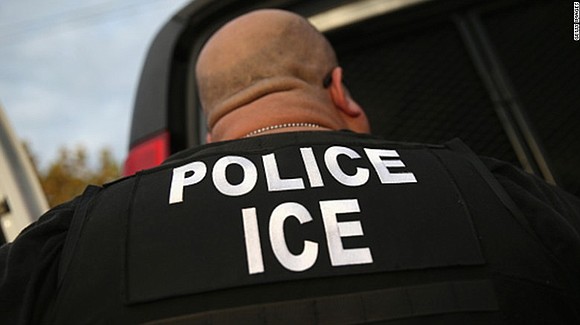 (CNN) -- Across the United States, some unauthorized immigrants are keeping their children home from school. Others have suspended after-school visits to the public library. They have given up coffee shop trips and weekend restaurant dinners with family.
Some don't answer knocks on their doors. They're taping bedsheets over windows and staying off social media. Nervous parents and their children constantly exchange text messages and phone calls.
From New York to Los Angeles, a series of immigration arrests this week have unleashed waves of fear and uncertainty across immigrant communities.
"There are people that I work with who essentially want to go dark," said Cesar Vargas, one of the first immigrants without legal status in New York state to be sworn in as a lawyer.
"They don't want to be public in any way whatsoever. They spend less time on the street. They go to work and go straight back home. They don't go on Facebook. They put curfews on themselves."
The fear started to set in after President Donald Trump's inauguration last month, according to advocates. It heightened after Thursday's deportation of an undocumented Arizona mother of two who was making a routine visit with immigration officials. And Immigration and Customs Enforcement agents this week carried out numerous actions in California, Georgia, North and South Carolina, Texas and other states.
The arrests come amid court battles over Trump's proposed ban on immigrants from seven majority-Muslim nations. The president has also vowed to deport some 3 million undocumented immigrants who have criminal records and to build a wall across the porous US-Mexico border.
For more information go to http://www.cnn.com