Ryan Destiny: The Rise of a Star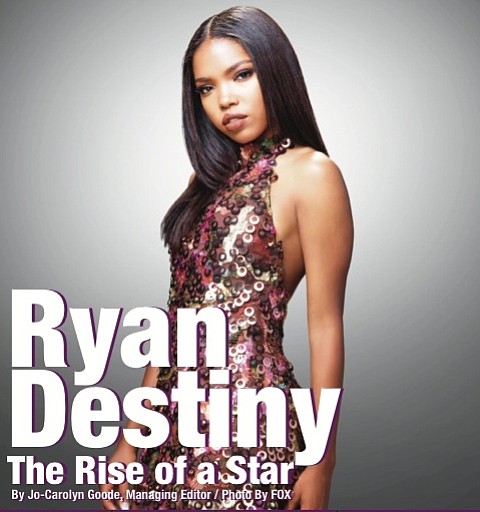 Destiny shares a lot of on screen time with sexy Quincy Brown, her character's love interest. I made sure to ask about their relationship just for our readers. With a laugh, Destiny said that her work relationship with Brown is always a popular question. "Quincy is great. We have become close now and we are friends. The relationship is fun and it makes it easy to work with a person like that."
Besides growing a relationship with Brown, she has also grown one with Queen Latifah. Queen plays Carlotta Brown, the owner of an Atlanta beauty salon and surrogate mother to the girls in the group. I asked Destiny what advice she has learned about the industry from La as she calls her since Destiny has aspirations of being a big singer in the biz. "Her being her period is a lesson in itself," said Destiny as she described the humble and genuine personality of the rapper turned actress. "I think I just learned from that. No matter how far you have come you can just be a person at the end of the day and just human and really connect with people regardless of where you are in life. And I think that is a huge thing I have learned from her," commented Destiny.
Acting is not Destiny's only talent. In fact, acting is her second talent with singing being her first. She was once was part of a girl group called Love Dollhouse that mutually disbanded just before she got the role on Star. The 22-year-old Detroit native has experience with songwriting as well and is working on her own music for an anticipated solo album. However, her focus right now is on Star so personal projects are taking a bit of a backseat.
Just like Destiny is focused on her career so is her character, Alexandra. In future episodes, Destiny said she looks forward to how her character will develop by becoming more human, continuing to be strong, and personal growth as an individual. Stay in tune with Ryan Destiny aka Alexandra Crane on Instagram.com/Ryan_Destiny.