Warm Up with Comfort Foods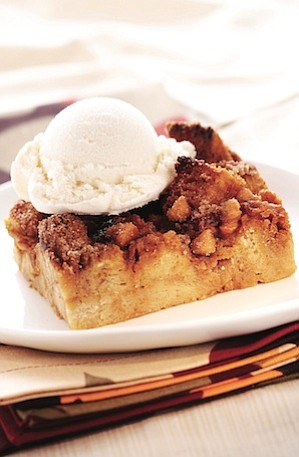 Enjoying warm comfort foods during winter months can serve as an exceptional way to defeat that icy chill. As the frost sets in and winds howl, nothing beats the comforting taste of delicious foods like Roasted Sonoma Chicken with Wild Rice and Carrot Butter, Beef and Potato Tzimmes, or Pumpkin Butterscotch Bread Pudding.
For more comfort food recipes, visit culinary.net.
A Winning Comfort Combination
Almost nothing says comfort food quite like tender, slow-cooked beef and potatoes. Add in sweet honey for a twist on a timeless cold-weather classic and you're in for a true delight. Find more honey-infused recipes at honey.com.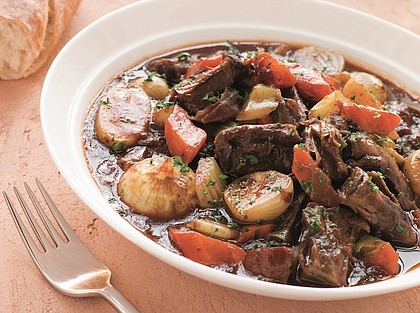 Beef and Potato Tzimmes
Recipe courtesy of the National Honey Board
Servings: 6
2 tablespoons vegetable oil, divided
2 pounds beef, cut into 1 1/2-inch chunks
2 cups chopped onion
2 cups carrots, sliced 1-inch thick
2 teaspoons garlic salt
4 cups water, plus 3 tablespoons (optional)
2 cups potatoes, cubed 1-inch thick
2 cups sweet potatoes, cubed 1-inch thick
1/3 cup honey
1/2 teaspoon ground cinnamon
1/8 teaspoon ground pepper
4 ounces dried apricots
4 ounces pitted prunes
2 tablespoons flour (optional)
2 tablespoons chopped parsley (optional)
In heavy 5-quart pot over medium heat, heat 1 tablespoon oil. Add beef and brown on all sides.
Remove beef from pan, add remaining oil, if necessary, and saute onion until tender. Return beef to pan; add carrots, garlic salt and 4 cups water to cover ingredients. Bring to boil, reduce heat, cover and simmer 1 hour.
Add potatoes, sweet potatoes, honey, cinnamon and pepper; stir and return to boil. Reduce heat and simmer, partially covered, 30 minutes, or until potatoes are barely cooked.
Add apricots and prunes and simmer, uncovered, 30 minutes, or until beef is tender. Liquid should be slightly thickened. If necessary, dissolve flour in 3 tablespoons water and stir into stew; return to simmer, stirring frequently.
Sprinkle with parsley before serving, if desired.
Cozy Up to Comfort Foods
Creating a comfort food masterpiece like Roasted Sonoma Chicken with Wild Rice and Carrot Butter is a no-brainer when hunger hits along with chilly winter air. The dish's warm, captivating spices will help you forget about the frosty climate around you.
But to truly keep winter winds at bay, try pairing your tasty meal with a vibrant, fruit-forward wine, such as Kenwood Vineyards Sonoma County Pinot Noir 2014. The wine works well for nearly any occasion, but it's the perfect complement to bring out the flavors of the roasted chicken thanks to its aromas of raspberry and red currant combining with spice notes of nutmeg and vanilla, which lead to a smooth, elegant finish.
For more wine pairing tips and recipes, visit KenwoodVineyards.com.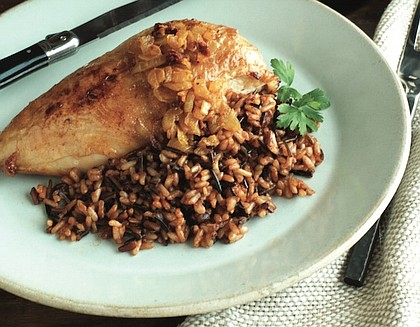 Roasted Sonoma Chicken with Wild Rice and Carrot Butter
Recipe courtesy of chef Ari Weiswasser
Serves: 4
4 bone-in, skin-on chicken breasts
3/4 cup kosher salt, plus additional for seasoning
1/3 cup sugar
1 gallon water
1 cup carrot juice
4 tablespoons butter, diced
1 1/2 cups wild rice
3 1/3 cups chicken stock