Top Musical Talent Featured on FOX's Upcoming 'Shot Fired' TV Series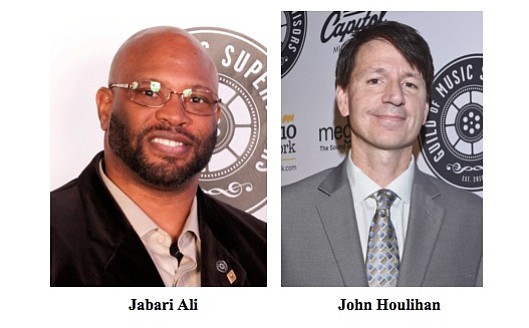 Los Angeles, California - FOX Networks have announced their plans for Shots Fired, a highly anticipated new TV event series, set to premiere om Marc 22nd. Shots Fired featuring Sanaa Lathan (The Perfect Guy), Stephen James (Race) as well as Academy Award winners Helen Hunt and Richard Dreyfuss, exposes the depths of police shootings in racially charged environments. The series, created by Reggie Rock Bythewood (Notorious, Beyond the Lights) and Gina Prince-Bythewood (Beyond the Lights, Love & Basketball, Secret Life of Bees), is expected to be one of the most talked about in TV history and will stimulate conversation across the nation. The series score is composed by Golden Globe and Grammy award winner Terence Blanchard who brings his unique musical narrative to the drama. Integral to the storyline is an incredible music soundtrack, which offers intergenerational songs with an array of original music created for the series. Veteran music supervisors, Jabari Ali and John Houlihan, were tapped for this special project in an effort to fuse the perfect mix of musical genres including hip-hop, blues, gospel, R&B and alternative. The music is said to connect various generations and provoke change amongst many. "Getting the opportunity to be part of a team that harnesses the power of music to create positive, social change has been incredible," says Houlihan. See the trailer for Shots Fired at http://www.fox.com/shots-fired.

Jabari Ali and John Houlihan bring more than three decades of experience to FOX's Shots Fired. They have both worked on several box office hits such as Deadpool, Training Day, Waist Deep, Southpaw, Brooklyn's Finest and Biker Boyz to name a few. Some of duo's television credits include the acclaimed 2016 documentary series OJ: Made In America, Gun Hill, 30 for 30: One Night in Vegas, and The Shield. Ali and Houlihan have a vision of how this music must make the viewers feel. "We wanted to ensure an authentic sound for this project. Jabari and John have an extraordinary ear for music that matters," says Reggie Rock Bythewood.
They've enlisted the talent of several well-known entertainers, producers and writers to create the highly anticipated soundtrack. Viewers can look forward to hearing unique blends of hip hop and blues meshed with alternative and R&B. "The show and its music are a representation of what is going on in our society," says Jabari Ali. The supervisors are working with talent such asBJ the Chicago Kid, Aloe Blacc, Big Sean, Leon Bridges, Antonique Smith, Antony Hamilton, Mali Music, NAS, Emeli Sande, Ro James, Heather Victoria, E-40, Ty Dolla $ign, Gene Noble, Scarface, Ruff Endz, Big Bill Morganfield, Bouji, Sunshine Anderson, Da Honorable C-Note, Swizz Beatz, Dionne Farris, Marqus Clae, T-Bo, Young Greatness & Shirè. "Both the show and its music will provoke change. It truly does bridge the gap between the Civil Rights Movement and the Black Lives Matter Movement."
About Shots Fired:
FOX's all-new show, Shots Fired, is a compelling, 10-part event series that examines the dangerous aftermath of racially charged shootings in a small, Southern town.